Higher Education Review ›› Magazine ›› December-2017 ›› Special issue
Great Knowledge in Small Packets
Author : Sarath Shyam, Managing Editor, The Higher Education Review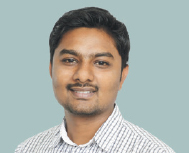 "Entrance coaching is like a 100-meter sprint. If you relax even for a moment, you are out of the competition." I am not sure whether it is a great advice or not, but I heard this more than a decade ago, on the first day of my engineering entrance coaching class. Sitting with me was another hundred students with textbooks that were filled with thousands of multiple-choice questions and workbooks that were specially designed to find answers in the quickest possible time.
This special coaching used to happen every Sunday and each hour of the classes were literally like a 100-meter sprint. The teaching there happened at a faster pace than the regular school and most of us were very vigilant in writing down whatever the teacher on the dais said. I still remember, some students even had written the 'do-not-relax' advice, as if it was quoted directly from a holy book!

Even today, the pattern of coaching and the way we conduct entrance exams have not changed much. It is still objective and it will remain disconnected from the subjective manner of learning that happens in the mainstream education sector. However, the business of coaching has flourished like never before. Even the biggest economic recession could not stop this industry from growing. Although, there are no accurate data, some estimates shows coaching as an industry that has recorded a whopping growth of almost 35 percent in the last five-six years and it is likely to touch USD 70 billion this year.

While, this thriving market has many faulty coins, which are pushing the students beyond one's capabilities and putting them on enormous pressure to achieve impossible targets, the best institutes have always made great contributions in many young-lives. Most of them not only provide coaching for competitive exams, but also mentor the students to reach greater heights.

CATKing, a leading coaching institute that prepares students to crack exams like CAT, CET, GMAT, GRE and other Bank PO Exams, is one such example. While, we feature CATKing on the cover of this issue, our panel of experts has handpicked several such coaching institutes, which are operating with a different mindset and goal, as 'Coaching Institute of the Year 2017.'
Enjoy Reading.