Higher Education Review ›› Magazine ›› June-2018 ›› Special issue
Indian Education System: What is lacking?
Author : Dr. P Sathyanarayanan , President, SRM University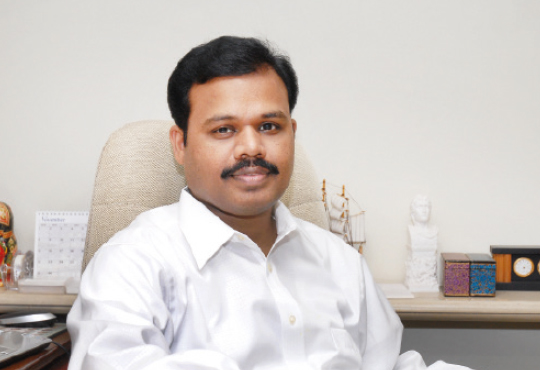 Dr. P Sathyanarayanan , President SRM University
Dr. P Sathyanarayanan obtained his Bachelors in Engineering from Anna University and Master of Science from Northeastern University in the USA and his Doctoral degree from Southern Cross University, Sydney. Holding the chair of President at SRM University and being a young and dynamic entrepreneur, he lives by his motto "Think big, do big, achieve big". On an interaction with Higher Education Review magazine, Sathyanarayanan talks about the current scenarios in the education sector and the approaches that should be adopted by educational institutions.

Q. The need of the hour is to have leaders who can dream big and raise the aspirations of people. What is the importance of a quality education in this process? Do you believe that the present education system in India is capable of doing it?

I have been mulling over the real role of an educator for a while now. The 21st century has witnessed tremendous growth in terms of innovation, science, art and human lives. Not a single domain has stayed untouched. From Hyperloop to Bitcoin, to flying cars or Architectural Robots, the world has seen magic happen. Amidst it all, really, what is the role of a good educator? I would say, a good educator is a facilitator today. A good education is possible only when the educator acts like a facilitator, an enabler who is willing to encourage creativity and spirit of innovation within students.

Q. Do you believe that our current education structure allows fresher graduates to be job-ready as they step out of universities? If not, then how can we abate this?

Job-ready, what it is exactly? I believe amidst all the cut-throat competition of the age, we have forgotten the essence of true education. The importance of knowledge coupled with the capability of healthy imagination is taking back bench amidst all humdingers of "good job" and "big success." A recent headline in Hindu Business Line reads - "95 percent engineers in India unfit for software development jobs." Why won't they be if theories are not being backed by applications or practice? In the urge to achieve high CGPAs, students are learning textbook theories and taking papers- without any understanding of how to apply the knowledge in real life situations. The solution is curriculum with equal emphasis on practice. Experiential learning opportunities backed by a spirit of research within universities can prepare globe and job ready India professionals.