Higher Education Review ›› Magazine ›› November-2017 ›› Special issue
Rao Overseas Consultancy: To Fly Beyond the Home Shores
Author : HER Team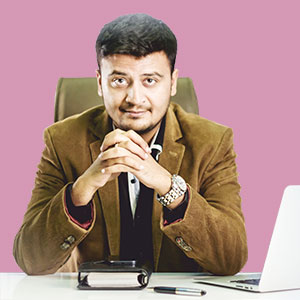 Amit Rao, Group Director Rao Overseas Consultancy
There is definitely a difference in the quality of education offered by India's premier educational institutions and the international institutions of repute. As per the words of Urmila Rao, CEO, The Rao Group of Companies, everyone deserves the opportunity for a quality foreign education. Taking this thought as matter of prior importance, in 2002, she started Rao Overseas Consultancy (ROC) in a small room with a work force of three people. She adds, "An international qualification enables a student with vital skill sets so as to compete effectively in today's global market." Now, at its 15th year, the then small room with a small team has risen to be one of the leading foreign education and visa consultants with 150 team members.
With ROC, the journey to achieve a foreign education becomes a truly enjoyable experience
Based in Ahmedabad, ROC provides a rich mix of services, ensuring all necessary requirements to provide a hassle free journey as well as study experience at the country of choice. "When you come to us, our relationship is not just of a service provider and customer, but complete one stop solution for foreign education and visa. We strive to help you at every step of the way, from showing you the right path to fulfil your foreign education dreams, to ensuring a smooth and safe arrival to your accommodation at the destination," claims Amit Rao, Group Director, Rao Overseas Consultancy.
With ROC, the journey to achieve a foreign education becomes a truly enjoyable experience. The process starts by helping in choosing the right country, university and course after a thorough career counselling. The next step involves preparing application documents to apply to the universities. Different foreign universities have different criteria for selection. The inability to satisfy which, might lead to lose the opportunity of studying at that particular foreign university. "Our experienced counsellors work with you in every step of the way and ensure that in parallel, there is also a need for you to clear the Foreign Going Competency Exams (FGCE) such as IELTS, GRE, PTE and SAT," says Amit Rao.
Finding the right institutes and applying to them is only the beginning of the journey. The next important step is obtaining a visa to the respective country. Even if the institute approves the application, there is a need to get visa of the respective country. Depending on your academic qualification and FGCE score we provide scholarship assistance in cases that allows us. We help identify the right scholarship for students and help them apply to it. We also assist students in applying for bank loans that can help them study abroad. "Our team stays updated with the latest statutes, rules and protocols for filling up visa applications. Visa interview is the final frontier that needs to be crossed, to make your dream of studying abroad come true," pinpoints Amit Rao.
Thus, in every stage to fulfill the dream, ROC stands with the students as promised, ensuring that the deserving are not deprived of the opportunity to fly high.