Higher Education Review ›› Magazine ›› December-2017 ›› Special issue
Significance of Skilling Resources in Today's Volatile Job Industry
Author : Zairus Master, Chief Executive Officer, Shine.com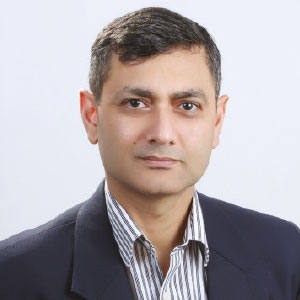 Zairus Master, Chief Executive Officer Shine.com
Rapid technological developments and rising demands of the new skill sets are changing the trends in the hiring industry every year. Some of the skill sets that were of utmost importance until last year looks irrelevant this year. Similarly, the skills that are useful now may not relevant in the next 5 years. Changing government policies, new technology, and new demands have made the jobs industry volatile. So, in order to survive in today's ever-changing, competitive job industry, skilling oneself has become a necessity.
People who upskill themselves as per their industry needs move ahead in their career whereas candidates who stick to their previous skills feel lagged behind and isolated after a certain point of time. Same is the case with companies and organizations. The ones who constantly skill their resources move ahead from their league whereas the ones who do not pay attention to it, suffer later. As per a study conducted by Shine.com, India's most innovative job portal, skills related to Big Data, GST and Digital Marketing are going to be in huge demand in the coming six months. Currently, the number of candidates of who are skilled in these fields is very less.
The study also shows that the majority of candidates who possess professional certifications are paid more than the regular candidates. Similarly, a majority of recruiters consider skills & professional certifications as one of the most important parameters to shortlist candidates. This demonstrates how up-skilling has become an important tool for working professionals to survive in today's fast-changing job industry.
Training not only increases potential employment prospects but also helps to reduce the chances of redundancy
Various studies have proven that professionals, who are not completely skilled for their jobs, feel unsupported and low at work. They take longer to complete their daily tasks and are unable to meet the deadlines. They are also likely to make more mistakes due to the lack of knowledge and skills required for doing a particular job. If the frequency of errors becomes high, then it costs a lot of time and money to the organization. In some cases, they may also end up losing their job. Such professionals have also been reported of taking more leaves than their counterparts as they lack the confidence to face them. They have high levels of dissatisfaction, which gradually makes them less productive.
Training not only increases potential employment prospects but also helps to reduce the chances of redundancy. Due to the technological advancements and increasing outsourced labor, companies are replacing more and more employees every year. Employees who keep upskilling themselves climb up the ladder whereas the ones with outdated either lag behind or end up getting replaced. You can take the help of your employer to upskill yourself. This will show him your dedication and willingness to learn and leave a positive impact on your career. Upskilling also helps you to discover new passions. Learning new skills may ignite a new passion inside you that you didn't otherwise know existed. It may give your life a whole new direction. In a nutshell, up-skilling not only helps you at a professional level but also at a personal level.