Higher Education Review ›› Magazine ›› May-2017 issue
Study in India versus Study Abroad - The Dilemma!
Author : Charushilla Narula, Founder Director, University Connection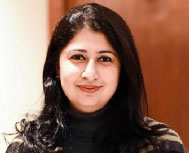 Charushilla Narula, Founder Director University Connection
With over 3000 colleges to choose from in the United States alone and so many universities almost like the metro stations in London, it can be a daunting task to decide on where to study, leave alone study in India or abroad! Here are some popular concerns voiced by parents caught up in this dilemma. I have spent some of my best years at the Lady Shri Ram College (LSR) and so personally, nothing against the way we do things here. However, over the last fourteen years, I have researched and helped thousands of students to make sense of their college journey and some very distinct features of international education have emerged.
Academic Rigour
Do not be surprised if you find that your yoga teacher is also a photographer and a computer science major. The world has become multi-disciplinary in approach. We as individuals also enjoy variety, not just in life but also in the exploration of subjects and majors that we choose. This is a given in the case of most international universities, especially in the U.S. How often do we hear of a student of Journalism and Communication also learning coding? Or a mechanical engineering student exploring Economics or Theatre? Parents and students must assess their learning style and passion for one or many subjects before deciding on their choice of country, course. It is also the focus on application-based learning that draws the decision to choose one university over the other.
Good financial planning for college whether a Harvard or any other, must begin in grade IX for undergrad and right from first year college for post graduation
There are certain subjects and courses however, at the undergrad level, where Indian universities score much higher than the international varsities - this is both in terms of contextual preparation and economics - Medicine, Law, Social Work and even some pure disciplines such as Political Science and Philosophy.