Higher Education Review ›› Magazine ›› May-2018 issue
The Blooming Trend of Online Education
Author : Abhishek Patil, CEO & Co-Founder, Oliveboard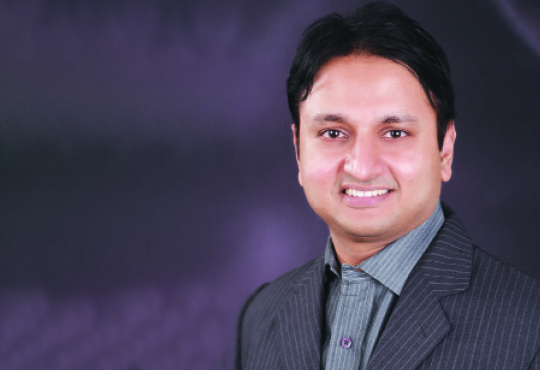 Abhishek Patil, CEO & Co-Founder Oliveboard
India is a vast country and has a large chunk of its population residing in tier 2 & 3 cities. This implies that most of the country's student population, future potential employees, and skilled laborers can originate from tier 2 & 3 cities. However, a lot of these aspiring students find it difficult to pursue their higher education due to lack of good educational institutes, accessibility and affordability issues. With India's digitization, online education (OE) has the ability to penetrate the remotest areas of the country and provide the students with quality education. The cost-effectiveness of OE and easy accessibility enables students from all strata to be able to pursue their higher education smoothly.
As per a recent study by KPMG study, India's OE market user base is expected to grow from 1.6 million users in 2016 to 9.6 million users in 2021. The "Online Test Preparation" platform is expected to be the fastest growing category in the industry, with an expected CAGR of 64%. OE does not only help students pursue their aspiring career seamlessly but also empower the country by providing quality learning to the earlier less accessible areas. OE can be a great supplement to offline education as well. The advantage with OE is that it gives you easy access to the vast content and range of study material out there.
To ensure that the standard of the content is maintained, online content providers should especially focus on quality checks
Also, online course material proves to be far more cost-effective and can be easily updated as and when any change is introduced; another advantage that offline education lacks. Anyhow, one of the biggest requirements for OE is the availability of internet connection. While the digital penetration in India growing rapidly there are still a lot of areas and tier 2, 3 cities that are yet to get digitized. With no proper internet connection and lack of devices, learning through OE becomes challenging for students. Another point that has to be considered is that not every OE provider offers personalized learning for students. Personalized education plays an important role as students mostly follow self-study module in online learning. Highlighting their strengths and weaknesses and aiding them with customized remedial material results in efficient learning assist students perform better in their exams.
However, in OE sector, the quality of content provided and the efficiency of the learning approach offered, decide the popularity/ the acceptance level of any online content provider. To ensure that the standard of the content is maintained, online content providers should especially focus on quality checks. It is a good practice to get the content created by their team of experts vetted, before pushing it online for student consumption. Online exam preparation platforms, especially the ones specializing in government and bank exams, are exposed to an abundance of free content. Hence, it is of utmost importance that these platforms set guidelines and benchmarks, which they always stick to and not lose the true essence of the content. This will ensure that the aspirants are never misled and are provided with quality content throughout.
Abhishek Patil, CEO and Co-Founder, Oliveboard