Higher Education Review ›› Magazine ›› June-2018 issue
The Journey of Woman Entrepreneurs in Educational sector
Author : Dr. Monisha Sharma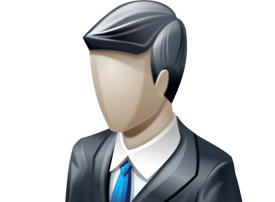 Entrepreneurship is the process of designing, launching and running a new business, which is often initially a small business. Women have made a mark as entrepreneurs in many fields, especially in the educational sector. This is a very special sector as it demands a passion for the cause as well as great leadership and collaboration skills. Women have always been compassionate about their dreams and when their dreams are given a cause they become their goals. There are many women in India, who as kids could only dream about sitting in a classroom, started their own schools and colleges with a mission to provide a better education and change the mindset of the society. Manjula Shroff, Founder-director- Calorx foundation aptly said, "Women are the torch bearers of strength, whether in the domestic arena or professional sphere. Women are emotionally strong, are able to multi-task and take risks and initiatives."

However, in India, women had struggled a lot to achieve the position they are in today, the position which is right next to the position of a man. But still, in many parts of our country, girls aren't sent to school and women are asked to stay and work at home. This kind of misery acted as kerosene to the fire of the idea of bringing change in the world of many women entrepreneurs who then came forward to develop the educational sector which rights this wrong. Many women entrepreneurs are trying to develop new techniques and skills in order to bring revolutionary changes in the ways in which young minds nurtured in our country. Woman entrepreneurs have an inherent quality of quickly building a rapport and looking at things from a human angle as well thus they are very good in customer service.

So, keeping this point in view, one can reach the conclusion that woman entrepreneurs are much needed in educational field which needs a businessperson who works not just for profits but also for the betterment of the society. It has always been said, even scientifically, that men are technically stronger than women for proving this fact wrong; many women have turned into entrepreneurs in the education sector and are leading many technical institutions to the zenith of success. In the global statistics of 2015, it was seen that women only contribute to 25 percent in India's economy.
Recently, women entrepreneurs have come up with the idea of all women institutions, which will be entirely made up of women starting from the students to the fourth class staff. This will not only lead to increasing the number of girls who attend school but also increase the female participation in economic growth.

The Positive Points

There are two major advantages of having large of a number of female entrepreneurs in the educational field. Firstly, in India, women prefer salaried jobs which are secured in the sense of fixed salary and fixed working hours rather than coming up with new innovative ideas of their own which will create their identity because they don't have much inspiration to look up to. Increase in female entrepreneurs will lead to inspiring more women to step out of their house, start something of their own and create their name in the world. There are many talented women with bright ideas which if implemented will change the entire scenario of the education system in India.