Higher Education Review ›› Magazine ›› June-2018 ›› Special issue
The Rise of Engineering Courses -Right time to Choose Engineering as a Career
Author : Dr. Raghuveer V.R., Dean - R&D and HoD - CSE, Geetanjali Institute of Technical Studies (GITS)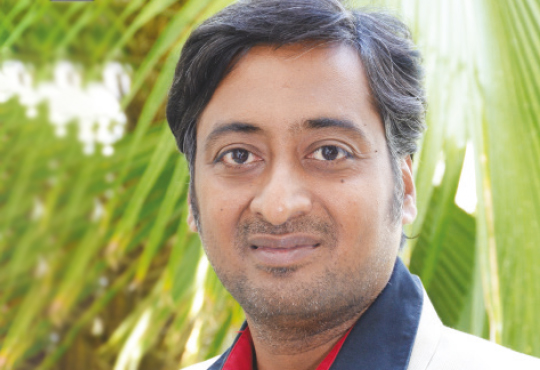 Dr. Raghuveer V.R., Dean - R&D and HoD - CSE Geetanjali Institute of Technical Studies (GITS)
Recently, I came across news where one of the engineering college workshop venues has been leased to coaching wrestlers. This was due to the fact that the engineering college was having zero admissions for the year 2018. With the demand for skillful engineers is on the rise due to the paradigm shift towards AI and Automation; these colleges are not able to meet the demand because of their inability to produce quality engineers. Quality is a big word with respect to education which cannot be measured with the existing forms of examination systems.
With the admission crunch in every engineering institute across the country, the colleges don't want to be strict in academics as they feel that this would affect their enrolment for the upcoming years. As a result, students take engineering very light and in-turn becomes unemployable graduates. The reasons for all these are manifold. Let me take you through them one by one. Follow them carefully while selecting an engineering college for your ward rather than just going by their advertisements and news articles or any falsified claims.
The ultimate purpose of the education is either to pursue the passion or to grab the opportunity available in the market
Qualified faculty
The main aspect of any educational institution is the qualified faculty members. Most of the institutes which run successfully including the IITs are run by qualified faculties only. If an institute is not able to attract the qualified faculties, their vision will be very much minimal. If an institute/department lacks vision, the future of your ward is at stake. Look out for the institutes which have people from premier institutes of the country. The vast experience of these people would definitely help the institute and the department to grow.