Higher Education Review ›› Magazine ›› December-2017 ›› Special issue
The Secret of Productivity: Being Ready for the Big Change
Author : Sarath Shyam, Managing Editor, The Higher Education Review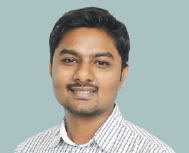 Sarath Shyam, Managing Editor
As students, they measured our productivity in term of the marks we scored on each exam. Now, as employees, they measure our productivity in terms of the number of hours we worked every day and the targets we achieved every month. Wherever we are, one of our favourite things to measure is 'productivity' and at one point or the other, we all want to say, 'yes, we hit the target.' But, what should be the yardstick to measure productivity? Many experts opine that measurement of productivity on time or task basis is a 19th century obsession carried into the 21st century.

In this era of dynamic technologies where things change faster than we can take in, organizations need to make 'learning' as their centre of focus, so that the employees can be ready for the next big change, which in turn would help the businesses to survive in today's cutthroat competitions. Like the great Abraham Lincoln once said, "Give me six hours to chop down a tree and I will spend the first four sharpening the axe." To fulfil this, we need managers who would end the day by asking their employees, 'what did we learn today?' Not the ones who ask, 'how many hours did you work today?'

Now, with a substantial number of private and public organizations looking forward to allocate a significant share to training and development programmes to leverage the vast potential in the evolving Indian economy, the corporate training market is expected to display a vibrant growth. In addition to that, the inadequacies of our education system to provide much needed employability skills has instigated many fresh graduates to approach training providers with a hope of getting their first opening to the real work environment. Now, this highly fragmented industry with presence of thousands of small and large sized institutes engaged in the delivery of all sorts of popular and niche-training courses across several verticals is estimated to make revenue of Rs. 32 billion by 2020.

In this issue of Higher Education Review, we present 'Training Institute of the Year 2017' and 'Language Training Institute of the Year 2017.' These institutions have proved that they are not here as an extension of the regular university education system, but to augment the skill sets of fresh graduates and professionals who aspire to move up the corporate ladder. On the cover, we feature Emertxe, a pioneer institute in Embedded Systems, Linux and IoT training, which has trained more than 50, 000 learners since its inception in 2003.
Enjoy reading.