Higher Education Review ›› Magazine ›› December-2017 ›› Special issue
The Student Internship Programme: Concept and Roles
Author : Dr. Premanand Shenoy, Professor - Civil Engineering, Sahyadri College of Engineering and Management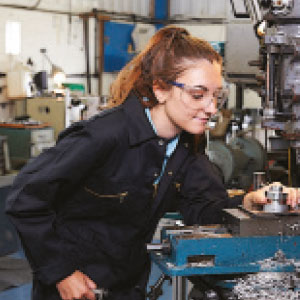 Dr. Premanand Shenoy, Professor - Civil Engineering Sahyadri College of Engineering and Management
There is an exponential rise of competition in the job sector. Earning even an entry level job is getting tough as the job seeker lack experience and skills. Annually numbers of students come up to take admissions in the engineering colleges, but ironically they end up either doing a minimal job or they remain 'underemployed'. In contemplation of this crisis, All India Council for Technical Education (AICTE) has decided to introduce compulsory internship for engineering students from the session 2017-18.This step has been taken to improve the employability rate of the students and nurture their skills making them industry ready.

Internships are a unique opportunity for students who get to gain knowledge and skills in a professional setting while pursuing their academic education. Internships can be done independently as well after completion of studies or may be also part of an educational program that is meant to earn academic credits. In both circumstances, the interns develop a great understanding regarding the real professional life and also realize their strengths and weaknesses.

Matching one's expectations and achieving productive outcomes raise the requirement for discovering out a right kind of internship program. Not everyone dreams to work with ace MNCs in future; there are students who even want to work with NGOs after the completion of their courses. In this regards, AICTE has taken the responsibility of indentifying organizations/institutes both in India and abroad and signing MoUs.

The purpose of an internship programme is however classified into primary and secondary objectives. Where the primary objective while enduring an internship programme is to gain practical and career related experience, to develop and increase self-confidence, to comprehend the ethical practice of the business related to the profession and so on. On the other hand, the secondary objective includes letter of recommendations, obtain satisfactory academic credits from the concerned University and to grab references from co-workers during the internship.

Throughout the internship process, the role of the intern is the most pivotal. It is the students who decides and chose the organization where they will be interning, understanding and evaluating all the pros and cons of interning in that particular organization. The students need to consider and examine the regulations for interns, the company's reputation, their mission and vision before taking up the programme. And after joining the firm, the interns should deliberately observe the work environment and build up productive relationship with the fellow interns. Maintaining a diary of events on a daily basis is equally important, that will eventually help to prepare a progress report on the final day of the programme.