Higher Education Review ›› Magazine ›› December-2017 ›› Special issue
Trend in the Indian education market – Need for Modernization and Innovation
Author : Pradeep Varma, Director, Millionlights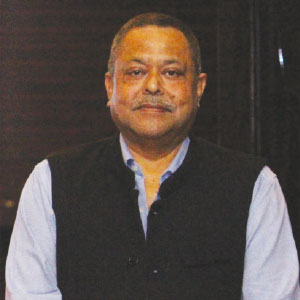 Pradeep Varma, Director Millionlights
There are really two ways in which we can look modernization and innovation in the Indian education market. The first is to look at new innovations in pedagogy and teaching methodology such as the advent of MOOCs, Blended Learning, Flipped Classroom, Blended MOOCs and so on. The other aspect of change in the Indian education market is to examine how the education system can produce young men and women who are employable by the industry in India. Here we will examine briefly some of the issues that need to be tackled to ensure that the much spoken of "Demographic Advantage" that India is said to enjoy actually does become a strong pillar of growth for the economy.
Present Scenario
As per the latest available statistics from the Ministry of HRD, Govt. of India, there are 799 Universities, 39,071 Colleges and 11,923 Stand Alone Institutions of Higher Education in India (AISHE Report 2015-16).The total number of Universities includes 459 General, 101 Technical, 64 Agriculture & Allied, 50 Medical, 20 Law. Among this, the largest numbers of students are enrolled in the B.A. programme followed by B.Sc. and B.Com. programmes.
Authorities like the UGC and the AICTE regulate not only the establishment and management of institutions but also, sadly, define the curriculum.
As can be seen from the above, the Indian education system churns out large numbers of graduates. It is estimated that about 20 million youth are added to the work-force every year. However, the vast majority of them are unemployable. This is because even though they possess a graduation degree, they do not possess the necessary skills required by industry.
Indian higher education institutions work in a highly regulated environment. Authorities like the University Grants Commission and the All India Council of Technical Education regulate not only the establishment and management of institutions but also, sadly, define the curriculum. In many cases, the academics who manage these organisations are out of touch with what industry requires. The result is that what is taught has, in most cases, no relation to what industry needs; and it is taught by faculty who, themselves have little or no industry exposure and are happy to have just got themselves a job.