Higher Education Review ›› Magazine ›› December-2017 ›› Special issue
Value Based Education : Usha Martin University
Author : HER Team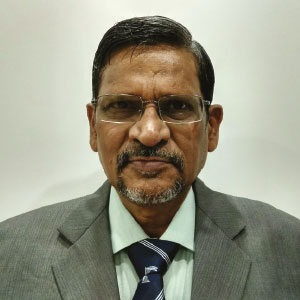 Prof. S.C. Garg, Vice-Chancellor Usha Martin University
With an aim to offer cost-effective and quality education for the inclusive development of society in the state of Jharkhand, the Usha Martin University (UMU) was initiated in the capital state of Jharkhand, Ranchi. The UMU is a UGC recognized self-financing private university, which has been granted the membership of the Association of Indian Universities (AIU). Since its establishment, the university has been displaying persistent efforts in educating the young force of the state and making them competent employable professionals.
The UMU is keenly concerned with the skill quotient of the country and is determined to join the Government efforts of Skill India through offering prospective programmes in the coming years.
Prof. S.C. Garg, Vice-Chancellor, Usha Martin University, says, "Jharkhand is a land of unlimited opportunities, the only task we are anticipated to do is to put the needed toil in the sphere of higher education and eliminate the stereotype notions attached with the Jharkhand education scenario." The university is placed in a serene campus that consists of all the latest science labs, both physical and electronic library, 24x7 WiFi and so on. The university is young and is committed to breaking the goals set by the management. Given this adherence, the University has been awarded "Best Upcoming University in Jharkhand" during the mega educational event "National Education Excellence Award 2017".
The University covers multiple courses classified into the Diploma, Undergraduate, Postgraduate, and Integrated programmes including the doctorate and M.Phil degree. While the UG degree comprises of three streams, namely arts, science, and commerce with a different choice of honors, on the other hand, under the PG degree, MBA and MCA are offered to students with functional specializations. "We comprehend that a Diploma programme allows the aspirants to acquire training in a particular discipline without spending much time and also helps to add credentials in their resume. Hence we have introduced short-term diplomas in five subjects viz. Medical Laboratory Techniques, Civil Engineering, Mechanical Engineering, Mining Engineering and Electrical Engineering," opines Prof. Garg.
There is also a team of career expert in the campus that is accountable to guide all those seeking admissions in the University that annually enrolls about 250 students and make sure that the learners choose programmes according to their interest, capabilities, and aptitude so that they can successfully complete them in minimum time and face the world of work with well-acquired competencies.
On the flip side, the course- curriculum is regularly examined by the quality assurance committee that meets once each semester to assess variances and gaps and to ensure corrective action. "Precise priority is given upon the relevance of the contents and the emerging developments happening coupled with the immediate industry needs," pinpoints Prof. Garg. However, the delivery of the course is aptly performed by the qualified and experienced faculty members who frequently keep themselves updated with the new models of teaching.