Higher Education Review ›› Magazine ›› June-2018 ›› Special issue
VR and Smart Classes Can Be the Smart Choices for Learning
Author : Shtakshi Tyagi, Senior Education Consultant, Veative Labs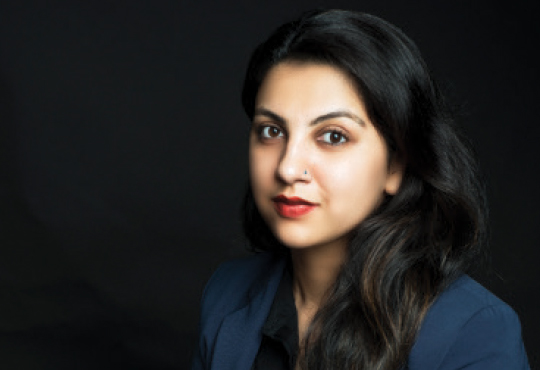 Shtakshi Tyagi, Senior Education Consultant Veative Labs
There has been a notable change in the ways students learn over the past few years, since the advent of technological advancements. From e-learning and mobile learning to smart learning, classrooms have evolved and are not confined to traditional methods of imparting knowledge. It is evident that digitalization is having a profound impact on education. With the world literally at their fingertips, today's students need schools and teachers to re-envision the role of technology in the classroom. 21st-century learners are increasingly displaying new behaviors, skills, and expectations. Therefore, it is time to avail learners with new opportunities, by using emerging technologies, such as Virtual Reality and Augmented Reality, to further enhance the educational experience. Classrooms will now be seen as Immersive and interactive spaces for smart learning.
VR can change the way a learner interacts with the subject matter, as it provides new forms and alternate method of presentation of content
Learning is the focus, and technology is just the conduit. VR provides a smart learning environment that puts learners at the forefront. VR-based immersive and experiential learning has the potential to create a deeper level of engagement with target topics, in a distraction-free environment. Such an environment creates chances for focus and attention on concepts, possibly heightening retention. Studies suggest that VR is playing a crucial role in creating excitement, maintaining enthusiasm and piquing the interests of students. On-the-go mentoring with a proper dosage of AI, neural networks, and smart technologies, will continue to enhance this immersive, multi-directional interactive learning environment.
Potentialities of Virtual Reality
Virtual reality has the power to enhance the way students learn and more easily understand difficult concepts in new and amazing ways. It can connect students with hands-on experiences which involve specialized skill-set training; such as welding practice, carpentry, performing simple lab experiments and much more. For instance, if a student who is learning about such a seemingly dry topic as potential and kinetic energy is afforded the opportunity to do so while taking a wild ride on a roller coaster, boredom can longer reign supreme. This topic cannot be considered dull and uninteresting. The students would eagerly want to participate in this experience, wherein they can see theories at work. VR provides the opportunity to gain real-life-like experiences, explore worlds and situations which might be difficult, impossible, dangerous or just plain expensive in real life.
VR can change the way a learner interacts with the subject matter, as it provides new forms and alternate method of presentation of content. Immersive graphics and animation can allow better visualization and offer an emulative feel. Use of three-dimensional dynamic models is particularly useful in visualizing complex structures and processes. According to Dale's cone of experience, we remember 90% of what we do. VR will help in building better learners who are active participants, and not passive recipients of information, which should help them to reflect on their experiences, use analytical skills to form a concept or an idea about the experience make decisions and take constructive action. VR provides for the involvement of more senses, enabling new ways of learning while fostering intuitive skills within students.