MBA is still most preferred postgraduate course choice in India
Tuesday, 28 Oct 2014, 19:19 IST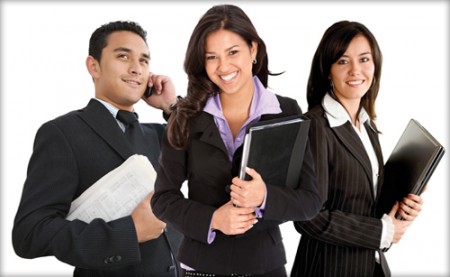 New Delhi:According to the survey of the university search engine IndiaCollegeSearch Master of Business Administration (MBA) has become the most preferred post-graduate course choice in India, that too especially in metro cities like Chennai, New Delhi, Kolkata and Mumbai also Hyderabad, Bangalore.
Most of the students who have completed their under graduation they try to seize an MBA degree since, it is known as the important qualification which holds a lot of promises in the society.
In addition to this many students believe that acquiring an MBA qualification is one of the better ways to get a better life or better job. When compared to the smaller cities MBA is more popular in metro cities, IndiaCollegeSearch CEO Anirudh Motwani said by accumulating the India in the proportion of people with the professional experience is smaller as compared to that of fresh graduates joining the stream, which is contrary to global trends.
When asked about his views on the survey, Siddhartha Agarwal, director, Spectrum Talent Management said, "People who hold an MBA degree find different types of employment opportunities, both domestically and internationally, adding that it is estimated that 70 per cent of the senior managers or board of directors worldwide are MBAs.
An MBA programme has become a great way to obtain a diverse set of knowledge in a short period of time and it enables the graduates to adopt challenging and responsible positions in the corporate world.
It is said that the students should be careful when choosing the B-school as brand does matter, experts feel
On behalf of the pay package part, experts share their opinion that although MBA salaries were stagnant in 2013 as compared to 2012, this scenario looks brighter as market circumstances were probably to improve the post elections.
The year 2013 was uninteresting for recruitments and therefore its impact was also seen on salary packages of MBA freshers. But, it is expected that market conditions will improve after general elections of 2014 and thus MBA pass outs can expect some good opportunities coming their way.
According to the report found, the average salary of students passing out from colleges accept CAT (Common Admission Test) score in 2013 was Rs. 2.79 lakh every year, slightly up from Rs. 2.72 lakh in 2012.
Alternatively, the average salary of students passing out of colleges accepting CMAT (Common Management Admission Test) score saw a nominal increase, moving up from Rs. 2.20 lakh per annum in 2012 to Rs. 2.23 lakh in 2013.