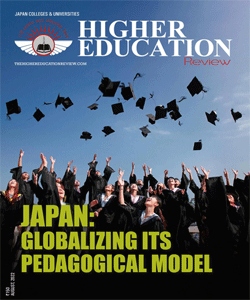 10 Japan Colleges & Universities - 2022
Japanese higher education system is the envy of the world. Japan takes education seriously, and is consistently ranked in the top 10 countries for education in the world. Throughout the 19th and 20th centuries, the modern Japanese higher education system has undergone numerous changes, with the re-modelling of the curriculum after Western countries such as Germany, France, Britain, and the United States combined with traditional Japanese pedagogical elements. Managed by the Ministry of Education, Culture, Sports, Science and Technology (MEXT) of Japan, many major reforms have been introduced in the field of higher education across Japan to serve its national needs.

Having it all in the midst of a fascinating culture, Japan opens you the doors to an exciting student life with high quality degrees at its renowned institutions in the country. It is the country's special emphasis laid on science & technology fields, that poises Japan to reflect its identity as a nation of technological innovation. As the Japanese economy is largely constituted of scientific and technology background, the workforce market demands people who have achieved some form of higher education, particularly related to science and engineering in order to gain a competitive edge when searching for employment. A recent survey has found that 74.5 percent of Japan's international students choose to remain in the country after graduating, Nippon reports. Though, post pandemic wave there were drops in the numbers, but restoring itself again the university and colleges industry in Japan headed up again, and the total number of international students in Japan amounted to around 2.4 thousand in 2021.

In all prospects, there are so many reasons why studying abroad in Japan is a good idea for college students. With an increasingly globalized society, an influx of international students, and a growing interest coming from individuals from across the globe to get to know about the Japanese traditional culture and keenly crafted teaching pedagogy and curriculum, there are many well-established colleges and universities serving the purpose, be it technology, research, architecture, automotive, manufacturing, and more.

Higher Education Review, in this issue presents a list of `Top 10 Japan Colleges & Universities ­ 2022' who have been in the educational field for almost a century and are offering best class education in the country. The following list has been prepared after being closely scrutinized by a distinguished panel of judges including CXOs, analysts and our editorial board.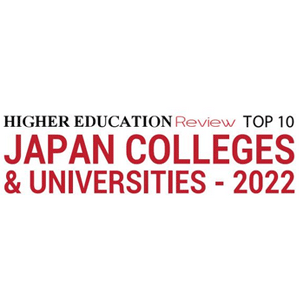 Nominate College/Institute
×
Nominate College/Institute
Our subscribers play a decisive role in finalization of our annual list of "10 Japan Colleges & Universities - 2022" by nominating those which have served them with excellence and are praiseworthy. If you feel there is a College/Institute that deserves to be on our annual list, do write to us about them mentioning their value proposition.
Data not inserted