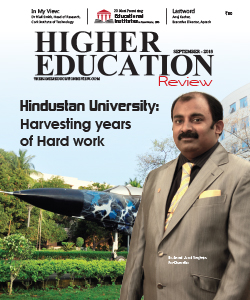 20 Most Promising Educational Institutes in Tamil Nadu
Tamil Nadu, the southern state that has been ranked third in the country for the gross enrolment ratio in higher education, has proposed elaborated plans to improve its education sector as a part of 'Tamil Nadu Vision 2023,' a strategic plan for infrastructure development in Tamil Nadu. The mission of enhancing the quality of education and make Tamil Nadu the pioneer in higher education, not only in India but throughout the globe, is not a latest fad for the visionaries behind this plan. Through network of higher education institutions, well known universities and various education initiatives, Tamil Nadu has already established as the Numero Uno state in the field of higher education. The state houses 1328 colleges under different types of management with a capacity of more than 9 lakh students. On the vocational front the state has 464 polytechnic colleges and 553 engineering colleges. 

Indeed, by establishing best in class institutions as center of excellence in various fields, Tamil Nadu is able to increase the traffic of best talents across the country to its land. With an objective to arm students across the country with extensive information that will facilitate their quest to identify the best institute from Tamil Nadu, we at Higher Education Review Magazine has come up with a list of '20 Most Promising Educational Institutes in Tamil Nadu,' which is rapidly developing into a major global technological and educational centre. These are the institutes, which are handpicked by our team of experts consisting of top HR managers and Educationalists using the evaluation parameters like Infrastructure, Faculty, Industry interaction, Innovative programs, research and placements. We sincerely hope that our efforts will help the student community who are oblivious about choosing the right college, which are located in Tamil Nadu.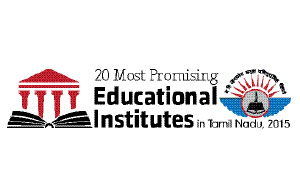 Nominate College/Institute
×
Nominate College/Institute
Our subscribers play a decisive role in finalization of our annual list of "20 Most Promising Educational Institutes in Tamil Nadu" by nominating those which have served them with excellence and are praiseworthy. If you feel there is a College/Institute that deserves to be on our annual list, do write to us about them mentioning their value proposition.
Data not inserted