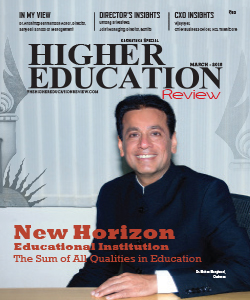 20 Most Promising Educational Institutions in Karnataka
Karnataka stands at the fifth highest contributor to the country's GDP making it a thriving hub of finance and economics. From the many sectors affecting the contribution, education is one of the key sectors which yield half of the GSDP.

With over 3000 institutes in total comprising of 22 state universities, 2 private universities, 18 deemed universities, one central university and one institution of national importance; Karnataka stands as the first State to privatize higher education in the country creating an opportunity of a kind to have skill based form of learning as privatization injects new methodologies training students more than the government institutions.

On the eve of the New Educational Policy in India where the central government aims to make India a knowledge superpower by equipping students with the necessary skills and knowledge and to eliminate the shortage of manpower in science, technology, academics and industry promoting employability. Seeking a global based quality education, attempt of incorporating various features happens to be sought after by these policy makers. Introduction of foundation courses on cultural integration in universities, evaluating teachers based on students' feedback to improve their performance and accountability and set up innovation universities in the country apart from skill based courses are some of the key considerations.

Portraying some of the best infrastructure and learning methodologies of the pre-New Educational Policy, we bring you '20 Most Promising Educational Institutes in Karnataka' in this edition of Higher Education Review.
 

Nominate College/Institute
×
Nominate College/Institute
Our subscribers play a decisive role in finalization of our annual list of "20 Most Promising Educational Institutions in Karnataka" by nominating those which have served them with excellence and are praiseworthy. If you feel there is a College/Institute that deserves to be on our annual list, do write to us about them mentioning their value proposition.
Data not inserted