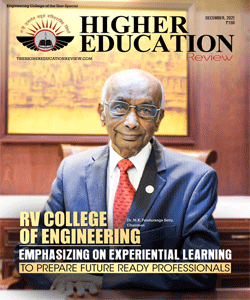 Engineering College of the Year - 2021
The world is envisaging novel aspects of technological advancements and keeping in pace with the rapidly upsurging industrial evolutions, the curriculum of engineering and technical education is also changing dynamically. In India, the demand for technical education has always been massive and with Indian leaders establishing themselves in numerous prominent positions across the globe, the number of students opting for technological and engineering education in the upcoming years is going to be quite enormous in the upcoming days as well. As a sector ruled by both govt. and private organizations alike, the present course of engineering and technical education is heavily influenced by the industry-specific curriculums and placement opportunities provided by the institutions. To capture the attention of the aspiring engineers of the country, the present engineering colleges are not shying away from adopting highly competitive and contemporary teaching strategies and advanced curriculums. Upholding an impeccable curriculum and rendering impressive employment opportunities, there are few institutions that are counted amongst the eminent Engineering Colleges of the country. Helping students to pursue a bright career and then acquire their dream job, these engineering institutions have managed to outshine amongst the others by the virtue of their novel educational offerings.

To help the students find the apt institutions which are acclaimed for providing an extraordinary quality of engineering education, we at Higher Education Review have managed to conduct a survey, titled "Engineering College of the Year - 2021". Recognizing the quest of students to find exceptional engineering institutions catering to top-notch technological education, we have come up with some of the premier engineering institutions of the country which stand apart from the crowd owing to their unparalleled research facilities and globally accepted training methodologies. Designed with the help of our expert panel consisting of our editorial board and industry enthusiasts, we believe that this survey and listing will be helpful for students as well as to all the stakeholders of engineering education.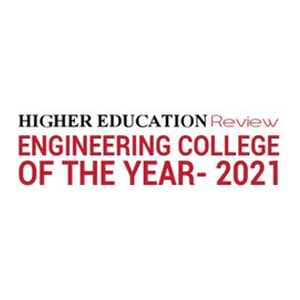 Nominate College/Institute
×
Nominate College/Institute
Our subscribers play a decisive role in finalization of our annual list of "Engineering College of the Year - 2021" by nominating those which have served them with excellence and are praiseworthy. If you feel there is a College/Institute that deserves to be on our annual list, do write to us about them mentioning their value proposition.
Data not inserted