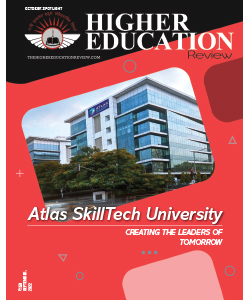 Spotlight October
India is making rapid progress toward modernization and economic prosperity. It is counting on high-tech sectors like IT and biotechnology to boost the country's prosperity. As a basic building block, the higher education system of India has a major role to play in the development of these sectors in particular and the country as a whole.

The Indian higher education system benefits from a number of positive elements. India has a large higher education sector, the third largest in the world. It has a long academic legacy and employs English as its primary language of instruction and research in higher education.  Academic freedom is valued, and a variety of excellent schools can serve as the cornerstone of a top-notch education.

No doubt, India's higher education system has grown significantly in recent years. However, without a commensurate rise in material and intellectual resources, the push to make higher education more inclusive of all socioeconomic groups has resulted in fast and dramatic growth in the number of institutions. Academic standards have been compromised as a result. At the time of independence, there were only roughly 20 universities and 500 colleges. Today, these numbers have witnessed exponential growth. In terms of universities, these numbers have grown by 26 times, while in terms of colleges, they have expanded by 66 times. Currently, the All India Survey on Higher Education (AISHE) lists 11,669 freestanding institutions, 40,026 colleges, and 864 universities in India.

Additionally, during the past two years, the pandemic has turned the matter worse and the issues involving capacity, equality, access to resources, quality, and bureaucratic roadblocks are creating a major hurdle in the higher education system of India. In a response to the existing situation, Higher Education Review has put the spotlight on a select few colleges that have turned around student outcomes with their innovative approach toward pedagogy.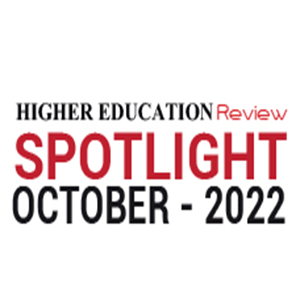 Nominate College/Institute
×
Nominate College/Institute
Our subscribers play a decisive role in finalization of our annual list of "Spotlight October" by nominating those which have served them with excellence and are praiseworthy. If you feel there is a College/Institute that deserves to be on our annual list, do write to us about them mentioning their value proposition.
Data not inserted