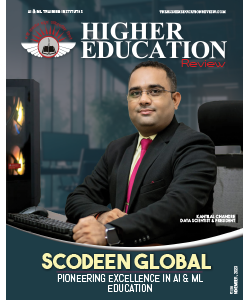 Top 10 AI & ML Training Institutes – 2023
Empowering Your Future with AI & ML

Training institutes for Artificial Intelligence (AI) and Machine Learning (ML) have proliferated in recent years, reflecting the growing demand for expertise in these fields. These institutes play a crucial role in shaping the future of technology by equipping individuals with the skills and knowledge needed to harness the power of AI and ML.

Mastering AI & ML for a Changing World

AI and ML are at the forefront of technological innovation, revolutionizing industries ranging from healthcare and finance to autonomous vehicles and entertainment. Training institutes serve as the bedrock of this workforce by providing specialized education and practical experience in these domains. The primary objective of AI and ML training institutes is to empower students, professionals, and aspiring data scientists with a deep understanding of the concepts, tools, and techniques that underpin AI and ML. These institutes aim to bridge the gap between theory and application, ensuring that their students can not only grasp the theoretical foundations of AI and ML but also apply these principles to real-world problems. On a broader societal level, these institutes play a pivotal role in driving innovation and economic growth. Moreover, AI and ML are interdisciplinary fields, making them accessible to individuals with diverse educational backgrounds. They produce a workforce capable of leveraging AI and ML to address pressing global challenges, ranging from healthcare and climate change to cybersecurity and education. Ultimately, the impact of these institutes extends beyond individual careers, fostering innovation, economic growth, and responsible technology use for the betterment of society as a whole.

This issue of Higher Education Review talks about some of the professionally managed colleges in the country, which has been nurtured with best technical and professional infrastructure and assistance from efficient and skilled faculties ensuring delivery of quality higher education and research. This issue spotlights a list of 'Top 10 Promising AI & ML Training Institutes - 2023', the list has been crafted by a team of Industry veterans, CEOs, VCs and the Higher Education Review editorial team.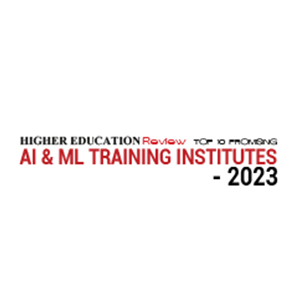 Nominate College/Institute
×
Nominate College/Institute
Our subscribers play a decisive role in finalization of our annual list of "Top 10 AI & ML Training Institutes – 2023" by nominating those which have served them with excellence and are praiseworthy. If you feel there is a College/Institute that deserves to be on our annual list, do write to us about them mentioning their value proposition.
Data not inserted