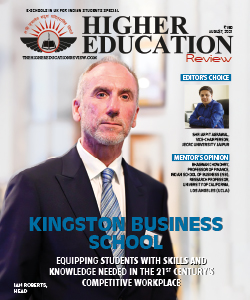 Top 10 B-Schools in UK for Indian Students - 2021
With over 395 universities, the UK is the world's second-largest educational centre and one of the major destinations for higher education, the United Kingdom (UK) is Europe's is providing affluent business education and contributing with excellent business professionals in the business world. The business schools in the UK are comparable to only a few business schools in different nations. The education in business provided is of world-class quality and the UK degrees are recognized internationally, which already have assisted many business students acquire dream jobs or recognize their entrepreneurial visions.

As one of the most go-to places for completing a business degree, the UK is among the most popular study destinations for many students outside the UK, including Indian students. The UK is a leading economy in the world and the B School are developed with the foremost idea of imparting the righteous skills and knowledge of reputed business programs. Apart from the brilliant curriculum, the UK offers scholarships for studying business. Financial aid is offered by a huge number of UK Business Schools.

After completing business education, the students during the hassles in the new normal are unsure of their professional career, however, the UK has a wide network of renowned industry leaders and experts, from whom the students can learn, attend professional conferences, events and lectures at various B Schools.

For studying business and implementing impeccable skills and knowledge at professional level, students from India in the UK are opting for unrivaled theoretical and practical teaching-learning programs in a prestigious UK B School. The business skills are polished by the outstanding lectures and workshops conducted by the famous business leaders that provide them concepts about international business approaches.

For the students searching for a reputed B School in the UK, in this issue, the Higher Education Magazine helps out to curb out their search to the best B Schools. An expert team of educationists has crafted the list of `Top 10 B-Schools in UK for Indian Students ­ 2021' after strict evaluation of the B Schools' qualities, expertise in teaching-learning programs, ranks and facilities. Based on the intellectual individuals' reviews about business education in the UK, the listed schools deliver exception education to students in addition to top-notch mentoring and placement opportunities. We hope that this above-mentioned list will help the interested students to choose the best.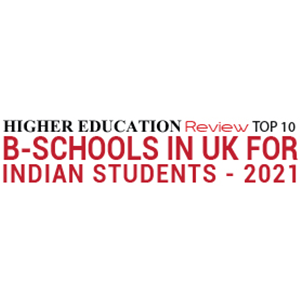 Nominate College/Institute
×
Nominate College/Institute
Our subscribers play a decisive role in finalization of our annual list of "Top 10 B-Schools in UK for Indian Students - 2021" by nominating those which have served them with excellence and are praiseworthy. If you feel there is a College/Institute that deserves to be on our annual list, do write to us about them mentioning their value proposition.
Data not inserted