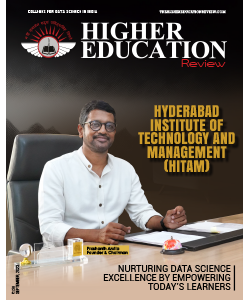 Top 10 Colleges For Data Science In India - 2023
Redefining Possibilities around Data Science

Importance of Higher Education in India: Higher education is increasingly becoming a priority for many families around the world. Higher education is a system of education that offers a variety of undergraduate and graduate degrees. It is typically associated with institutions of higher learning such as universities, colleges, and seminaries. The importance of higher education in society is enormous. It is one of the most powerful forces shaping the world today. For example, the rise of the middle class, the increase in female education, and the expansion of higher education are just a few examples of how higher education has impacted society over the years.

Scope of Data Science in India: Especially in a developing country like India, there is scope for huge data-related operations such as data scientists, data analytics, big data engineers, big data managers, and data architects. Take up this Data Science course to make a lucrative career as a data scientist in India. Data scientist helps make data-driven business decision that reduces the risks of failure. Hence, making them an inevitable part of the organization, and adding to the benefits of employing a data scientist.

Significance of Colleges for Data Science In India: Top data science colleges in India offer multiple Data Science courses such as BSc Data Science, MSc Data Science, PGDBA Data Science, etc. There are around 202 data science colleges in India including 167 private and 34 government colleges. Most of the best data science colleges in India are approved by UGC and NBA. The top colleges for data science in India are IIM Kolkata, IIT Madras, Loyola College Chennai, and many others. These colleges aim at providing their learners with a holistic curriculum that can equip them with industry-oriented knowledge and experience. While in the regular mode, most colleges only offer postgraduate-level courses in the Data Science domain.

This issue of Higher Education Review talks about some of the professionally managed colleges in the country, which has been nurtured with best technical and professional infrastructure and assistance from efficient and skilled faculties ensuring delivery of quality higher education and research. This issue spotlights a list of 'Top 10 Colleges for Data Science in India – 2023', the list has been crafted by a team of Industry veterans, CEOs, VCs and the Higher Education Review editorial team.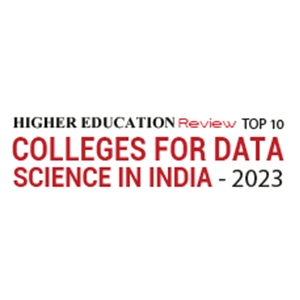 Nominate College/Institute
×
Nominate College/Institute
Our subscribers play a decisive role in finalization of our annual list of "Top 10 Colleges For Data Science In India - 2023" by nominating those which have served them with excellence and are praiseworthy. If you feel there is a College/Institute that deserves to be on our annual list, do write to us about them mentioning their value proposition.
Data not inserted