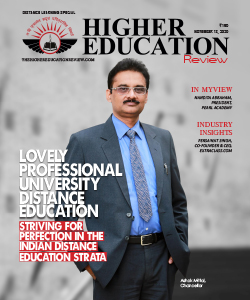 Top 10 Distance Learning Institutes - 2020
The growing demand of the industry as well as the increasing competition for career development has pushed professionals as well as students to improve their skillsets and knowledge base. Owing to the fact that, time is at a precious most of them are finding hard to maintain the balance. It is in this scenario where distance education comes into play. By allowing students to pursue programs of various levels, distance education institutes allow individuals to do their education without having to compromise on their other personal or professional commitments. With the opportunity to learn at their own pace, individuals who enrol for distance education programs can create a flexible academic schedule which can enhance their learning experience. With more and more people starting to enrol in these kinds of programs, new distance education providers have started to mushroom in the country. Even though the plethora of opportunities to choose from is a welcoming sign, the fact of the matter is that, when looked closely, one can find that some institutes are better than the rest in all different frontiers of distance education. So, it is important that you choose the best distance learning institutes to make your entire learning experience seamless and hassle-free.

In order to help students who are looking for a premier distance learning institute in India, we at Higher Education Review magazine are trying to simplify your confusion of selecting the best educational institutes for distance learning. Our expert panel of researchers has looked into the situation and articulated a list under the name 'Top 10 Distance Learning Institutes - 2020' which is based on the institutes' qualities, expertise, ranks, facilities and much more. Reviewed and scrutinized by the intellectual individuals of this specific field, the educational institutes mentioned in this list deliver exceptional education along with outstanding infrastructure, top-notch mentoring facilities, and placement opportunities. We hope that this above-mentioned list will help the interested Indian students to choose the best distance learning institute in India.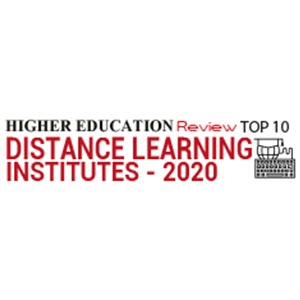 Nominate College/Institute
×
Nominate College/Institute
Our subscribers play a decisive role in finalization of our annual list of "Top 10 Distance Learning Institutes - 2020" by nominating those which have served them with excellence and are praiseworthy. If you feel there is a College/Institute that deserves to be on our annual list, do write to us about them mentioning their value proposition.
Data not inserted