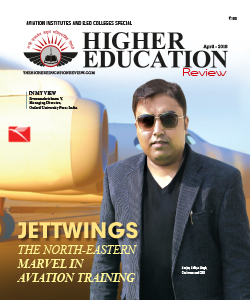 Top 10 Promising Aviation Training Institutes in India -2018
The history of Aviation Industry in India traces back to 1911 when the first commercial flight took off from the grounds of Allahabad for over a distance of six miles. This specific event changed the complete history of the civil aviation industry in the country. Now, India is the third largest civil aviation market in the world with a record of 100 million passengers travelling every year. A study claims that the aviation is the fastest growing Industry to offer a plethora of job opportunities to meet the increasing demand. The industry has estimated that the sector can provide with more than 4 million job opportunities by 2035.

The aviation industry is divided into two departments: technical and non-technical. The technical department and the non-technical departments get whopping salary packages which are not offered by any other industry. Most of the students entering the industry are wooed by the fascinating and exciting job opportunities accompanied with generous travel benefits. In India, the industry is facing a dearth in the number of qualified personnel. The industry is now ready to provide a lucrative career opportunity to the person with a qualified degree in the respective field. But to enter this Industry one has to ensure that they get the right kind of training. Most of the aspirants get stumbled at the initial level of selecting the right institution to study aviation.

With many private aviation institutes in India, it is important to ensure that these institutes have adequate faculty, relevant curriculum, well-designed laboratories and research facilities. We at Higher Education Review are trying to ease the selection of best aviation institute as we have come up with a list which is prepared on the basis of quality and ranking. In our issue 'Top 10 Promising Aviation Training Institutes in India - 2018', we have identified top institutes in aviation, which are not only providing students with a comprehensive education, but also focusing on intensifying placement prospects.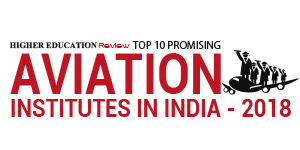 Nominate College/Institute
×
Nominate College/Institute
Our subscribers play a decisive role in finalization of our annual list of "Top 10 Promising Aviation Training Institutes in India -2018" by nominating those which have served them with excellence and are praiseworthy. If you feel there is a College/Institute that deserves to be on our annual list, do write to us about them mentioning their value proposition.
Data not inserted