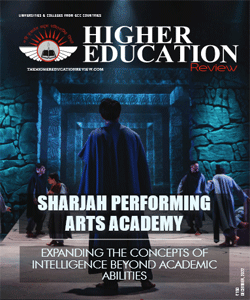 Top 10 Universities & Colleges From GCC Countries - 2022
Given the evolutions in industries and business landscape today, it is significant to pursue good higher education that prepares one extensively for tomorrow. Higher Education with international quality parameters has been one of the most important and challenging aspects for every university and institute around the world today. Even, the Gulf Cooperation Council (GCC) established by an agreement made on 25 May 1981 in Riyadh, Saudi Arabia among Bahrain, Kuwait, Oman, Qatar, Saudi Arabia and UAE in view of their special relations, geographic proximity, similar political systems based on Islamic beliefs, joint destiny and common objectives, is diligently looking towards entrenching a quality standard higher education system in order to have a better future world built in the forthcoming period.

Amidst the GCC countries, particularly in  UAE and Qatar, many integrated academic cities have been developed to host campus branches of numerous Western-based universities (mainly American, Australian, Canadian, French, and British), and the today have renowned institutions like Paris-Sorbonne University, New York University, INSEAD, Northwestern University, Carnegie Mellon University, and more. The regional governments have a great hand in this, as their seek with this progression is not to help close the development gap and improve the employability of recent graduates As evident, there are 62 universities in the GCC countries, with highest number of 22 in the Kingdom of Saudi Arabia. The Universities & Colleges from GCC Countries are positively leveraging a good standard of education for the higher education to the national & international students.

Higher Education Review, in this issue presents a list of `Top 10 Universities & Colleges from GCC Countries - 2022' who have been offering best-in-class education in the region. The following list has been prepared after being closely scrutinized by a distinguished panel of judges including CXOs, analysts and our editorial board.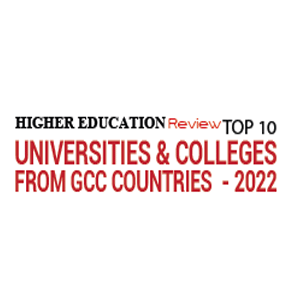 Nominate College/Institute
×
Nominate College/Institute
Our subscribers play a decisive role in finalization of our annual list of "Top 10 Universities & Colleges From GCC Countries - 2022" by nominating those which have served them with excellence and are praiseworthy. If you feel there is a College/Institute that deserves to be on our annual list, do write to us about them mentioning their value proposition.
Data not inserted