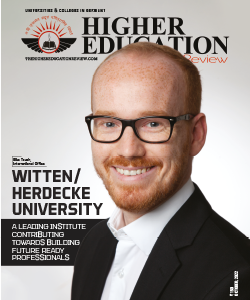 Top 10 Universities & Colleges In Germany - 2022
Germany is a popular hub  for ambitious international students, standing alongside major study abroad destinations like the US, the UK, Canada, and Australia. As a result, Germany has reached its goal of welcoming 350,000 international students in 2017, which is three years earlier than planned. Today, Germany encompasses over 400,000 international students across its higher education institutions, specifically a total of 416,437 international students enrolled in the German higher education sector as of winter semester 2020/2021.

In 2014, Germany officially eliminated tuition for most bachelor's and many master's degree students, regardless of country of origin. Students must still consider administrative fees, the cost of living, and the expenses required to fund the visa process, but going to college in Germany is nominally free to all. There are over 380 officially recognized universities throughout Germany, and they offer a total of over 17,000 study programmes.

The quality of German education is world-renowned for a reason. It's well-organized and designed to be highly accessible to all students allowing them to continue studying up to the university level regardless of a family's finances. All German states offer the same school systems and education system. German public schools - no matter if they are elementary schools, secondary schools, or vocational schools - generally do not require any tuition fees.Compulsory studies in Germany is based on the rules and regulations of the Grundgesetz (the German basic or fundamental national law). The federal government, with its departments of Education, Cultural Affairs, and Science has come together to create comprehensive education guidelines regarding basic general studies, administrative regulations for school attendance, management of higher education, and foundations for public and private schools.

German educational standards at local schools and also at higher education institutions are relatively high. In fact, precisely because the German school system is so well structured and rigorous, it produces some of the most accomplished students in the world. In a 2015 OECD/PISA study, Germany ranked 16th in mathematics as well as in science, and students attending ranked 11th in reading.

Higher Education Review, in this issue presents a list of `Top 10 Universities & Colleges in Germany- 2022' who have been offering best-in-class education in the country. The following list has been prepared after being closely scrutinized by a distinguished panel of judges including CXOs, analysts and our editorial board.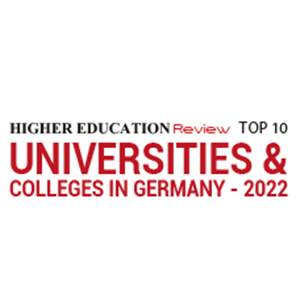 Nominate College/Institute
×
Nominate College/Institute
Our subscribers play a decisive role in finalization of our annual list of "Top 10 Universities & Colleges In Germany - 2022" by nominating those which have served them with excellence and are praiseworthy. If you feel there is a College/Institute that deserves to be on our annual list, do write to us about them mentioning their value proposition.
Data not inserted