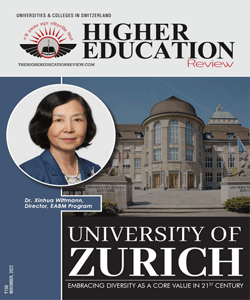 Top 10 Universities & Colleges In Switzerland - 2022
Switzerland's education system is one of the most advanced in the world. Switzerland is the go-to choice for many students looking to study internationally.  The system is well established and functional with delegated accountability and administration. Education in Switzerland is not only unconventional compared to many other nations but also compulsory. With a wide variety of schools ranging from local Swiss schools to private schools to bilingual schools to international schools, the education standards are extremely high.

The administration and regulation of the school system in Switzerland is made by the cantons while having a set framework by the central government. Each canton sets its school calendar, curriculum, and criteria. This system is overseen by the State Secretariat for Education, Research and Innovation (SERI). As per Education in Switzerland, it is compulsory for all children and young people from 9 to 11 years.  Children start compulsory education when they are about four to six years old until about when they turn 15 years old. The cantons also regulate this.

Even though there are private schools in Switzerland, most students attend public schools in the local area. This brings diversity so children can experience many different backgrounds, including, sometimes, linguistic backgrounds. Public schools are free of charge, and kids are not required to wear uniforms. Primary education in most of Switzerland is considered kindergarten and the first learning cycle. Kindergarten is not compulsory in all of the cantons, but primary school is.

In kindergarten, children are taught about basic manners and knowledge. That's when they are introduced to other languages and Swiss culture. Kindergarten aims to teach children social skills and basic mannerisms through play-based learning. Through music, games, art, and lots of crafts, they are introduced to basic reading and math.

Switzerland has 12 universities in total, 10 of which are run and regulated by the cantons and offer theory-oriented mayors. There's a wide range of subjects offered to study at Swiss universities.  Furthermore, universities in Switzerland are known for their BBAs and MBAs, and they tend to be some of the best in the world. This has resulted in a considerable number of international students in the country. Many of these students attend top universities in Switzerland for their advanced degrees. Some of the best-known universities in Switzerland are the federal institutes of tertiary technology and the universities of teacher education.

Higher Education Review, in this issue presents a list of `Top 10 Universities & Colleges in Switzerland - 2022' who have been offering best-in-class education in the country. The following list has been prepared after being closely scrutinized by a distinguished panel of judges including CXOs, analysts and our editorial board.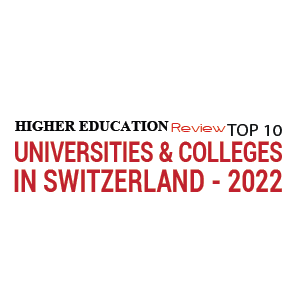 Nominate College/Institute
×
Nominate College/Institute
Our subscribers play a decisive role in finalization of our annual list of "Top 10 Universities & Colleges In Switzerland - 2022" by nominating those which have served them with excellence and are praiseworthy. If you feel there is a College/Institute that deserves to be on our annual list, do write to us about them mentioning their value proposition.
Data not inserted