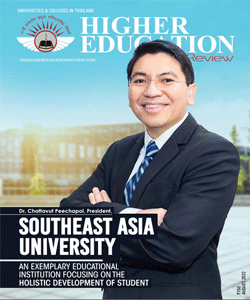 Top 10 Universities & Colleges in Thailand - 2022
Located in Southeast Asia, Thailand (formerly known as Siam) is prolifically known for its tropical beaches, opulent royal palaces, ancient ruins and ornate temples displaying figures of Buddha. Not just this, when it comes to education, literacy rate is also pretty high in the region, with individuals having access to universal education in Thailand. In fact, the country has secured this position leveraging to all children in Thailand 12 years of free basic education, plus 3 years of pre-primary schooling. Well, comparative of the literacy rates, the achievements rates have not been comprehending the stats, hence the country has entrenched a robust higher education infrastructure, wherein many well-established educational fronts are standing tall providing efficiently crafted curriculum in the field of business, accountancy, economics, humanities, science & technology, social science, communication arts, engineering, and law.

Gauged on the basis of wide range of education topics such as access, quality, learning outcomes, teachers, and others, the Thai higher education has transformed dramatically in the past decade. The extensive movement is the establishment of the Ministry of Higher Education, Science, Research and Innovation to spearhead the country economic and social development through human capital development, research enhancement and innovation production. According to Statista research study, the total revenue in the Education segment is projected to reach $13.05 million in 2022. Further, the total revenue is expected to show an annual growth rate of 6.42 percent, resulting in a projected market volume of $16.74 million by 2026. With such advancements, the growth is set to happen though not rapidly but gradually bringing in advanced improvements from Government's end there backed by good education infrastructures and curriculum. There are many universities already played a greater role in this pursuit, and they need to be recognized for it.

Higher Education Review, in this issue presents a list of `Top 10 Universities & Colleges in Thailand - 2022' who have been offering best-in-class education in the country. The following list has been prepared after being closely scrutinized by a distinguished panel of judges including CXOs, analysts and our editorial board.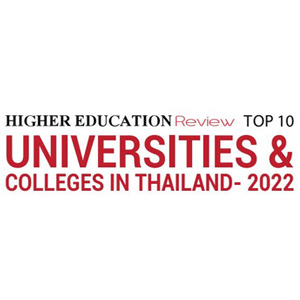 Nominate College/Institute
×
Nominate College/Institute
Our subscribers play a decisive role in finalization of our annual list of "Top 10 Universities & Colleges in Thailand - 2022" by nominating those which have served them with excellence and are praiseworthy. If you feel there is a College/Institute that deserves to be on our annual list, do write to us about them mentioning their value proposition.
Data not inserted