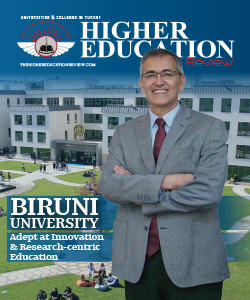 Top 10 Universities & Colleges In Turkey - 2022
Education is compulsory in Turkey and higher Turkish education system is under the supervision and control of supervised by the Council of Higher Education (CoHE), an autonomous institution which is responsible for the planning, coordination and governance of higher education system in the region abiding by the Turkish Constitution and the Higher Education Laws. It has been deduced to be the second country in the world in access to higher education with 94.2 percent schooling rate. Providing students the opportunity to experience both modern and old customs in one of the safest and most exciting countries, Tukey is great to pursue higher education previewing its stable political environment, strong economy, and a world-class education system. The country offers a diverse range of educational opportunities in varied streams to students promising a track record of future success. Moreover, thousands of universities around Turkey offer tens of thousands of study programmes in English Language, followed by academic research programmes or practice-oriented taught education. There are 208+ universities (poising a modern and convenient campus life, equipped with the latest technology) in Turkey with a population of over 84 million, while the number of students is more than 8 million. There are over 60 research institutes and organizations in the region. With this graph, Turkey is the first country with the most students in European Higher Education Area. In such a diversified optioned region, there is a possibility for each one to find a university and program of their choice. The quality of education at the Turkish universities extensively defines the education and facilities provided there with them being on par with internationally renowned schools. The technical universities are often compared with universities in the United States, and are regularly visited by the US Accreditation Board for Engineering and Technology and their engineering programs deemed substantially equivalent to comparable programs in the US. Respective of such profoundness, studying in Turkey can be a good option for many prospective international students.

Higher Education Review, in this issue presents a list of `Top 10 Universities & Colleges in Turkey - 2022' who have been offering best-in-class education in the country. The following list has been prepared after being closely scrutinized by a distinguished panel of judges including CXOs, analysts and our editorial board.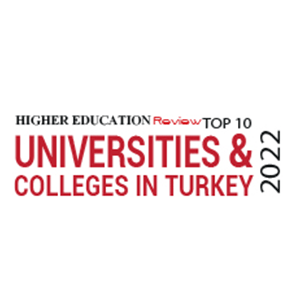 Nominate College/Institute
×
Nominate College/Institute
Our subscribers play a decisive role in finalization of our annual list of "Top 10 Universities & Colleges In Turkey - 2022" by nominating those which have served them with excellence and are praiseworthy. If you feel there is a College/Institute that deserves to be on our annual list, do write to us about them mentioning their value proposition.
Data not inserted