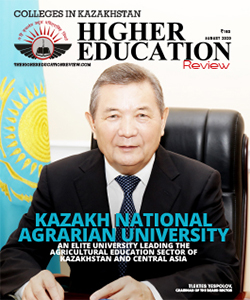 Top 10 University and Colleges in Kazakhstan for Indian Students - 2020
When one talks about global higher education destinations, many will not be thinking about Kazakhstan. Yet, this central Asian country which was formerly a part of the former Soviet Republic has been spreading its wings in the global higher education realm. The combination of rich historic background and revolutionary educational policies took by the government has helped the country to pave its pathway towards future glory. Various universities and colleges in Kazakhstan have adopted innovative teaching pedagogies to ensure that they offer the best towards both their local and international student population. Over the past couple of years, Kazakh higher educational institutions have been able to attract international students from various countries without compromising on the quality of education offered by them. According to a recent survey, over 50,000 international students enrol in various universities and colleges in the country. Studying in Kazakhstan also allows international students to be a part of a diverse student population which will help them in their cross cultural learning. The inclusive learning environment offered by these educational institutions will help the students to develop on multiple levels.

In order to help the Indian students who are looking for a premier higher education institute in Kazakhstan, we at Higher Education Review magazine are trying to simplify your confusion of selecting the best universities and colleges in Kazakhstan for Indian students. Our expert panel of researchers has looked into the situation and articulated a list under the name 'Top 10 University and Colleges in Kazakhstan for Indian Students - 2020' which is based on the institutes' qualities, expertise, ranks, facilities and much more. Reviewed and scrutinized by the intellectual individuals of this specific field, the educational institutes mentioned in this list deliver exceptional education along with outstanding infrastructure, top notch mentoring facilities, and placement opportunities. We hope that this list will help the interested Indian students to choose the best educational institutes in Kazakhstan.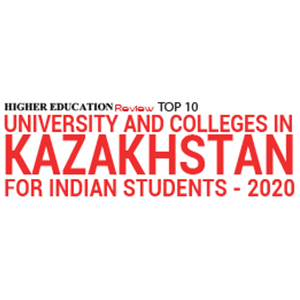 Nominate College/Institute
×
Nominate College/Institute
Our subscribers play a decisive role in finalization of our annual list of "Top 10 University and Colleges in Kazakhstan for Indian Students - 2020" by nominating those which have served them with excellence and are praiseworthy. If you feel there is a College/Institute that deserves to be on our annual list, do write to us about them mentioning their value proposition.
Data not inserted