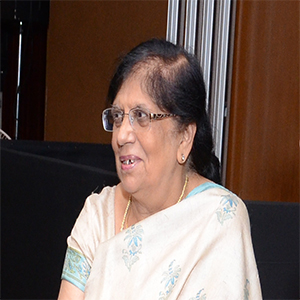 An eminent Educationist for over 45 years in guidance and training, and a full time member of International Council of Psychologist for over 25 years, Dr. Anila Bhatara is now widely recognized as an iconic figure in India for law exam training. With advisors who hold PhDs from top US Universities like Stanford, Harvard and Columbia, ABT continues to grow at a phenomenal rate due to the success of its training programs. It all started in 1994 when a few students approached Dr. Bhatara for guiding them in preparing for Law entrance exams on an informal basis. Owing to Dr. Bhatara's sheer expertise and experience in the education sphere, all the students whom she rendered training got selected in the top NLU's.
Followed by this, several such batches kept on adding and Dr. Bhatara's informal training process came to be known as AB Tutorials (ABT) or as students call it, Bhataras. Till date, over 3500 students from ABT have qualified in top NLU's and right now are practicing as lawyers in India and overseas, demonstrating a path of phenomenal success based on personal guidance and attention.
Gaurav Bhatara, Group Director of AB Education and Director, ABT, shares, "We follow two guiding principles at ABT. One is to go beyond training confinement and prepare students to emerge as brilliant accomplished lawyers who will create value in society. The other one is giving room to the student's inner potentialities, so that they can not only achieve professional success, but also become good human beings".