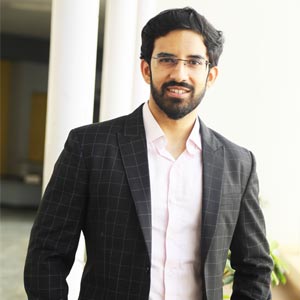 Global higher education is at an imperative juncture today with the rapid change taking place in the world and the need for a curriculum that is dynamic and responds to the industry is the need of the hour. Acknowledging the prevalent industry academia gap, ABBS School of Law was established with a vision to make legal education the preferred course of learning for the discerning intellect in South India.
The institute operates with a mission to ensure all students are manifested to as many facets of human endeavour as possible. ABBS builds a sense of moral, ethical and social responsibility in the discharge of their duty in the profession of their choice among their students. The Law School strives to inculcate in students the universal nature of law and the need to understand its application for the overall well-being of humankind.
At ABBS, students have access to the best learning resources at all times and the institute tracks student progress throughout their course duration with the help of 360-degree assessment which is key to understanding and evaluating the student life cycle.
The Perfect Learning Environment
Faculty are the heart and soul of an institutions and any program for that matter and they are responsible for imparting the right knowledge and enhancing the skillsets of the students. "At ABBS, faculty standards are maintained mainly by three markers, i.e. experience, qualification and research contribution. So, we do look into all the above parameters when we select our teachers; but above all, the zeal to teach is what we look at. Since the beginning, the ABBS brand has always focused on quality teaching, and this happens when you have the best teachers with you.