ABC for JAVA & Testing:
Creating IT Programmers of Tomorrow

Technical education and its power to drive a generation is undoubtedly one of the most formidable pillars out of all the pillars that our society is built upon. Technical education over the years has undergone metamorphosis. ABC for JAVA and Testing strongly believes that the future needs innovative and creative minds with sound engineering abilities. ABC for Java and Testing strongly believes in imparting robust and industry focused technical knowledge along with leadership qualities that would enable the creation of a better and strong nation, a nation that can hold its head high in the community of nations.

ABC for Java & Testing is an ISO certified institute, which provides high end technology training and placement opportunities in the areas of Java and Software Testing. Founded by four professionals in 2013; Manjunath Aradhya, an ex-corporate trainer at Wipro and other MNC's & Placement consultant for numerous reputed engineering colleges; Srinivas Subramanya who worked as an Associate Consultant at Siemens; Ravishankar Aradhya an academician at RNSIT & SJBIT and Subramanya Raj, a Resource Manager at MResults Software Company, were the brains behind the foundation of the institute. All of them are currently associated with the institute as full time trainers and take pride in the delivery of unified course that they have designed.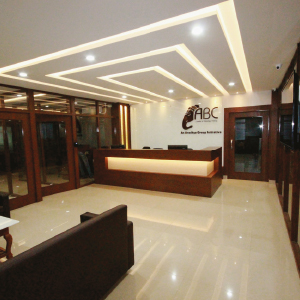 ABC for JAVA & Testing
ABC for JAVA & Testing
ABC has designed a robust curriculum, which they have named as ABC's Unified Course covering all aspects of fresher's recruitment into the IT industry. Since a job interview includes four to five different rounds of tests, the unified course designed would enable students to face all these rounds successfully and confidently. The first aspect of focus is aptitude, which involves mathematical, logical, verbal aptitude and is generally the first round of an interview process. The second round involves group discussion and next follows the programming skills and technical interview as the third and fourth rounds respectively. The fifth and final round would be the HR interview. ABC unified course training has been designed in such a way that it takes care of all the challenges of an interview process enabling the candidate to get their dream job in the IT industry.'ABC for JAVA and Testing' envisages functioning as a finishing school that would enable students with better employability and hence ensure smooth entry into IT industry.ABC not only provides knowledge on software technologies but also provides knowledge on Operating System, Networking, Computer Organization, Database
Adding to the success, efforts of Team ABC was also recognized and endorsed by Pearson publication which is a leading publication house headquartered in London. After an internal survey conducted by Pearson, in the field of technical education, they identified Team ABC as leaders in the realm of technical education and Pearson came up with an offer to Team ABC to author a book on "Aradhya's Object Oriented Programming with C++" .Team ABC humbly obliged the offer made and authored the book which was released with the tagline 'Aradhya Series' and is one of the hot selling textbooks on C++ today. Team ABC and Pearson publication have arrived at an understanding where in more technical books would be authored by the team in the months to come.

Currently ABC offers courses on Advanced Java, J2EE, Manual Testing, Automation Testing, SQL, Web Technology, C Programming, C Aptitude Mathematical Aptitude, Logical Reasoning, Verbal Reasoning, Non Verbal Reasoning and Soft Skill extending for a span of 100 days of learning. ABC provides state of the art infrastructure including smart class rooms with a seating capacity of 250 along with well furnished and well equipped computer labs. ABC is the first in Asia and 40th in the world to receive an ISO: 29990:2010certification and also is a NASSCOM member. All the students are awarded with a course completion certificate having logos of ISO: 9000, 2010, NASSCOM due to which the certificate has international acceptance.ISO: 29990: ABC has also been successfully placing students in top notch organizations such as CapeGemini, Amazon, Facebook, Mindtree ,L&T, Quinnox, 3DPlm, Century Link, Prime Focus, Huawei, CSG, Igate, Esko Graphics, Fujitsu, Bidgely, Juspay, Saskem and many more with 70 percent placement record and salaries ranging between Rs. 2.4 to14 lakhs p.a as emolument for placed students.

Presently the institute has its center at Vijaynagar, BTM layout, Old Airport Road and is setting up its fourth centre in Bangalore and is planning to spread the same in Pune, Hyderabad, Chennai and Noida in near future. The future plans also include the 'train and deploy' model in which ABC would involve in selection of students from campuses across the country, train them and deploy them to various top MNCs. It envisages to operate as a one stop solution to all the recruitment related aspects of IT Industry.