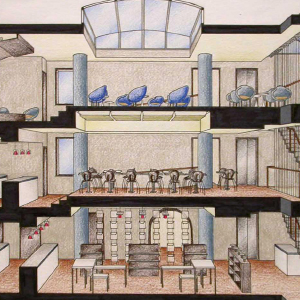 Explicitly visible around us are some unalterable, flawless and creative interior and fashion designs in various geometric and organic forms. Almost all these designs are solicitous creations of professional interior and fashion designers that took the oath to fill the earth with an artistic touch at the time when they pursued degree courses in designing. Among many established designers, some of the renowned fashion designers such as Agnimitra Paul and interior designers like Ajay Shah completed education in designing before becoming what they are today. They pursued design education when it was not so familiar in the Indian learning culture. However, today, there are many design institutes that are fulfilling the necessities of design education. One such design institute, Aesthetic Institute of Design (AID), is taking holistic actions for nurturing the design minds through premium interior and fashion design courses.
Creating Perfect Designers with Carefully Curated Courses
After the formation of Chhattisgarh, educators including design personnel Nimchand Sonar and Shilpi Sonar analyzed the education system of the state. They felt that if a quality design institute with courses on interior and fashion designing, apparel merchandising could be introduced; the education structure would be completed. Going at par with the analysis, the two design veterans established AID in 2010 at the capital city Raipur. Following its establishment, AID started filling the gap of skilled and efficient designers in the city and across the country. In due course, the design institute became the wisdom generator for some of India's multitalented designers. While at present AID is near to heading the double digit mark in terms of its existence, because of the hard work put in forth by the teaching staffs and the administration, it has accomplished to transpire as a leading interior and fashion designing institute in the country.
Amidst giving learning opportunities for students to pursue traditional diploma, advanced diploma, B.Sc., and M.Sc. degree route in fashion designing, interior designing, and advanced diploma in apparel