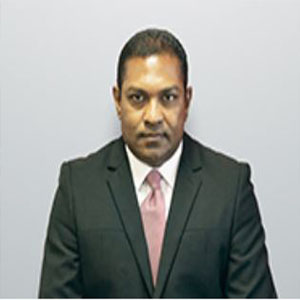 Ricky Naicker, CEO
A highly-educated and successful Business Strategist, Ricky Naicker holds the position of CEO on the Board of Australian Institute of Masters in Business Administration (MBA), Graduate Diploma of Strategic Leadership, Graduate Diploma in Management, Graduate Diploma of Management-Learning, Graduate Certificate in Management, Advanced Diploma of Management, Advanced Diploma MGT Human Resource, Diploma of MGT, Advanced Diploma of Business, Diploma of Human Resources MGT, Diploma of Business, Dip A+ SUP.ENG, Diploma of Business MGT, Diploma of Accounting (SA), Diploma of TAE and Diploma of VET.
The Skill India Initiative that was launched in 2015 aims to impart skills and training to more than 400 million youth in the country by 2022. Indian universities and colleges alone many not be able to fulfill this goal of up-skilling a mammoth number of young talents to work in dynamic industries, as the education system in the country has always struggled to meet the international quality benchmarks. On the other side, Australia has always been a favorite designation for Indian students looking for quality education. According to November 2017 figures, close to 70,000 students were studying in Australian universities and colleges, which is 14.65 percent higher than the previous year.
However, travelling to Australia to pursue an international education is not everyone's cup of tea. It comes with a great price. Ending this struggle, Australian Institute of Learning (AIOL) has come forward to facilitate the process of completing an international Diploma course through online and offline mode. "For the next 3 months only, we have reduced the course fees by over 50 percent specifically for Indian students," claims Ricky Naicker, CEO.