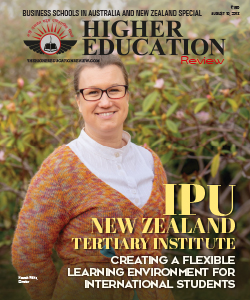 Top 10 Promising Business Schools in Australia and New Zealand - 2018
The recent air and interest of initiating 'start-ups' among the Indian students, is the testament of the fact that the business face of India is all set to get a makeover. Whether he/she is a student or a working professional, everyone today has a 'plan b' in their mind - embarking on an entrepreneurship journey. The dream of achieving big is haunting the young generation of India like never before. There is a prominent thrust- the thrust of implementing ideas and turning them into reality. And here the one arena of academics that promises to fulfill such dreams is undoubtedly Management studies. In fact, for job seekers as well, as this subject is evolving as the favorite as this field allows them to go beyond the rigidness of their fixed duties and apply their intrapreneurship skills.  According to the Global Employer Survey 2018 results (by QS Top Universities), business and management studies are among the top 5 preferred disciplines among the recruiters. Preferred by majority of students and seasoned professionals at some stage, MBA acts like a wonder in one's resume. It will not only intensify the chances of receiving higher salary package but also renders one the knowledge of hardcore business. Although India has few eminent institutions for management studies, students mostly choose to pursue their MBA from overseas institutions, which significantly makes their degree globally accepted and appreciated.  Apparently, in the last few years, Indian students are getting more inclined towards two developed countries- Australia and New Zealand, for completing their business education. Indeed, there are several reasons which have been keeping the students captivated towards these parts of the world- global exposure; optimum English-speaking population, excellent research opportunities, enchanting campus experience, career benefits and the list hardly gets an end. Both the countries boast of global rankings in terms of employment and academic reputation. However, relocating to a foreign country is not as easy as it sounds. Leaving behind the comfort of the native country, and settling in an altogether new environment and surroundings require lots of support and determination. In this scenario, only some handful of incredible foreign institutions of Australia and New Zealand has taken excellent measures to simplify the journey and hurdles of their international students. To bring such institutions into the limelight and to the notice of Indian students, we at Higher Education Review, with the help of our expert panel and researchers have selected the few overseas institutions as "Top 10 Promising Business Schools in Australia and New Zealand � 2018", which assure a seamless transition for foreign students and Indian students in particular. We hope this effort will help you in coming to a conclusion if you are struggling with finding the right institute in Australia and New Zealand earning an MBA degree.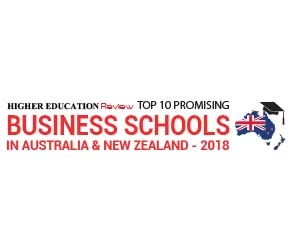 Nominate College/Institute
×
Nominate College/Institute
Our subscribers play a decisive role in finalization of our annual list of "Top 10 Promising Business Schools in Australia and New Zealand - 2018" by nominating those which have served them with excellence and are praiseworthy. If you feel there is a College/Institute that deserves to be on our annual list, do write to us about them mentioning their value proposition.
Data not inserted