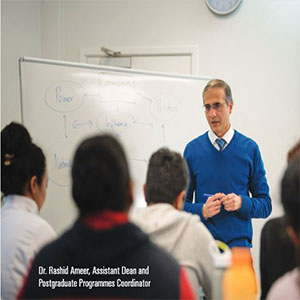 Priyanka Sharma, Student Support and Recruitment/Retention Officer
Completed her Masters degree in English Language and Literature from the University of Rajasthan and Postgraduate Diploma of International Studies from IPC Tertiary Institute (now IPU New Zealand). Priyanka Sharma also holds a CertTESOL from Trinity College, London. Currently, she is serving as the Student Support and Recruitment/Retention Officer (South Asia) at IPU New Zealand.
Often regarded as 'Student City', Palmerston North, with around 40 percent of the population studying and 30 percent under or between the ages of 15-30 and housing 100 different cultures, is unequivocally emerging as one of the fastest growing vibrant multicultural and ethnically diverse cities in New Zealand. Surrounded by spectacular scenery and landscapes, the city has gained ample popularity among students because of the existence of world-class education providers such as IPU New Zealand Tertiary Institute. Boasting a student population of over 400 from more than 17 countries, IPU New Zealand is highly appreciated among the international student community for offering an excellent range of teaching and learning experience and personal support services.
The proficient team of faculty members at IPU New Zealand embraces interdisciplinary and student-centered pedagogies to teach and train students so that they can develop sound communication skills, creativity, teamwork, problem-solving, information literacy, self-management, and civic-mindedness.
"Our philosophy is to integrate concepts, methodologies, and insights of different disciplines, thus providing a truly unique interdisciplinary framework. We are responsible for developing future leaders of the world who are multi-lingual, able to communicate cross-culturally and embody a global mindset to challenge conventional practices," says Dr. Rashid Ameer, Assistant Dean and Postgraduate Programmes Coordinator, IPU New Zealand. Belonging to one of the largest education conglomerates in