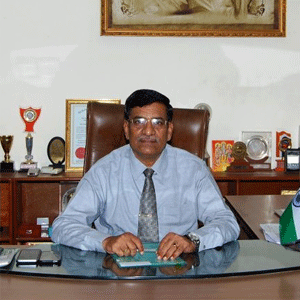 Imagine a group of engineering students working shoulder-to-shoulder with faculty and industries to research and create revolutionary innovations, and another set of students empowered to embark on the journey of entrepreneurship. Not long ago, these scenarios were deemed surreal and viable only in developed economies.
But, with world-class research centres and a myriad of opportunities offered at B.K. Birla Institute of Engineering & Technology (BKBIET), Pilani a leading academic institution in India, a multitude of students are living the dream of becoming future-proof professionals.
"We are proud that we have helped industries of our own with technologies through our research and ingenious ideas. For example, our students have conducted a long list of experiments for a period of around 2-3 years and helped the cement industry convert waste materials into utilitarian products," adds Dr. Prasanna Kumar S. M., Director, BKBIET.
Not just research facilities, but serving as a jewel to the educational hub - Pilani - BKBIET has been proactive in offering a perfect combination of advanced infrastructure and facilities, a flexible learning milieu, and, most importantly, quality education.
Born as a collective endeavor of late. Basant Kumar Birla - an eminent visionary leader, author, and industrialist - and the Krishnarpan Charity Trust in 2007, the BKBIET has grown to own a campus of 7.86 lakh square feet filled with students of diverse ethnicities. The institute offers a variety of courses in UG and PG programs, adhering to the norms of AICTE, New Delhi and Bikaner Technical University, Bikaner.
However, the most notable part of all is that its engineering program encompasses not just