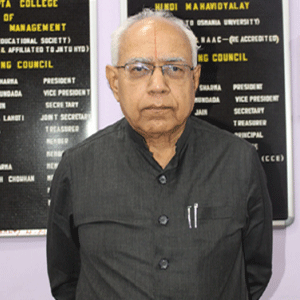 In the dynamic landscape of higher education, colleges with the best infrastructure are leading the way by embracing cutting-edge trends to redefine the learning experiences. These institutions prioritize state-of-the-art technology in classrooms and research labs, emphasize sustainability, offer comprehensive sports facilities and collaborative spaces, and integrate smart technology for enhanced learning experiences.
Adaptability and a student-centered design approach remain their key priorities. The growth of these colleges is driven by technological advancements, the increasing demand for quality education, research and innovation, globalization, industry-academia collaboration, sustainability initiatives, a focus on student well-being, government support, autonomous status, and competitive advantage.
However, the education industry faces its share of challenges with finances, technology integration, faculty retention, competition, inclusivity, compliance, and adapting to disruptions like the COVID-19 pandemic. To bridge the gap, Hindi Mahavidyalaya (Autonomous & NAAC Re-Accredited) Hyderabad, Telangana, proactively prioritizes cutting-edge technology, sustainability, and student-centered design.
Nestled in the heart of Hyderabad, an exceptional educational institution stands as a testament to the visionary dreams of its founders. Founded in 1961 by Vinayak Rao Vidyalankar, the former Finance Minister of Hyderabad State, and Raja Pannalal Pitti, this college emerged with a noble purpose - to propagate Hindi in South India.
Over the years, it has evolved from a Hindi medium institution into a prestigious center of academic excellence, transcending linguistic barriers and embracing a multitude of opportunities. In its formative years, the college flourished with generous contributions and government support, culminating in its present-day three-acre campus, a symbol of progress and growth.
Nurturing Holistic Development
As time advanced, the college underwent a remarkable transformation.