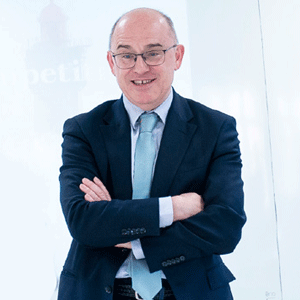 Prof. Laureano Gonzalez Vega
Vice-Rector of Academic Planning and Quality Assurance
From the rapid penetration of technology to the increasing demand for job-oriented courses, the higher education realm has witnessed drastic changes in the last couple of decades. The increasing use of technology has also created new job opportunities which in turn allowed educators to come up with new and innovative programs.
The need for interdisciplinary education has also been on the rise with educational institutions aiming for a better holistic development of their students.
Situated in the University City of Madrid, Spain, CUNEF Universidadwith its two campuses in Pirineos and Almansa, is one pioneering educational institution which aspires to not only create capable professionals but also nurture passionate learners who can become valuable members of society.
This research-centric university operates with a mission a) to provide individuals with solid scientific and cultural knowledge and the appropriate transversal skills to lead the changes and face the challenges of society, as well as the necessary abilities to successfully fulfill their life projects, using a teaching model defined by its rigor, innovation, and excellence, b) to achieve excellence in research as a university and thus advance the frontiers of knowledge and attain international leadership in its areas of expertise, and c) to transfer the results of its research to society, thereby promoting the advancement and dissemination of knowledge and contributing to cultural, economic and social development.
Instilling Academic Rigor in Students
CUNEF Universidad consists of the School of Business, Economics and Law, the School of Engineering, and the Graduate and International Business School. Aside from this, the university also offers CUNEF Executive Education with courses on Specialist in Digital Law and Legal Tech, and Specialist in Business Analytics.