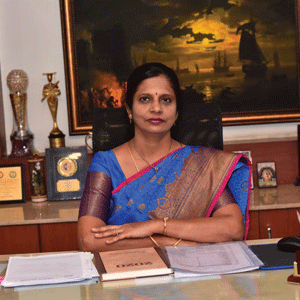 Dr. Asha R Iyengar
Principal & Professor, DA Pandu Memorial RV Dental College
DA Pandu Memorial RV Dental College (DAPMRVDC) has been pioneering educational institution that emphasizes on learner centred dental education providing optimal patient centred dental services. The standards of the institute are set to conform to the regional, national and global dental educational needs. This standalone dental college attached with multispecialty hospital is located on a five acre campus in the heart of the city of Bangalore.
It aspires to cement their legacy in the Indian higher education realm through the quality of education they provide. At DAPMRVDC, the learning experience of the students is always supported by state-of the art equipment and the latest educational material in dentistry. It strives to bring about strong community relationships and become an institute of excellence in dental education and to bring out quality dental professionals who would be an asset to the society.
Nurturing Inspired learners the college offers both Bachelor of Dental Surgery with an intake of 60 students and Master of Dental Surgery courses in all nine specialties. The college also offers Diploma and Certificate programs in select specialties. All the departments of the college are approved PhD Centres under the Rajiv Gandhi University of Health Sciences, Karnataka with 14 PhD guides available. DAPMRVDC conducts professional development programs viz Continuing Education programs, hands on workshops for faculty and student enrichment to meet the changing trends.
The teaching faculty makes sure that they transfer their decades of clinical experience combined with the most advanced innovations in the world of dental technology to the students. All these have helped DAPMRVDC to not only stand out from other institutions in the Indian higher education realm but it has also