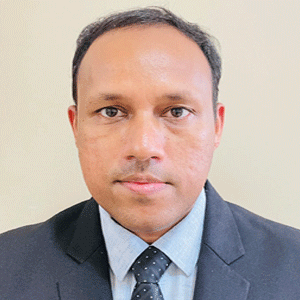 Arif Raza
Associate Professor, GIM
Goa Institute of Management is a leading business school focused on trans-forming and improving the Indian management education space. Rated among the top 4 Best B-Schools for the world in the Positive Impact Rating 2021, GIM endeavours to have a positive impact on the society through its 6 programs getting agile leaders ready for the world. The college offers a plethora of courses to choose from including PGDM, PGDM (HCM), PGDM (BDA), PGDM (BIFS), PGDM - Part Time, MDP, and FPM. Out of this, the curriculum for the PGDM-Healthcare Management (HCM) program of the institution has been carefully curated taking into consideration the existing gaps and the future de-mands in the healthcare sector.
GIM strives to ensure that their students not only build strong theoretical foundation but also grasp and the practical aspects of healthcare management education in order to equip them with the needed skills required to thrive in the modern world. The breadth of learning is from hospital management to hospital designs, public health systems and policy management, new product development to brand management for healthcare sector, and applications like Six Sigma, Machine Learning and beyond.
Pioneering the Healthcare Management Sector
The PGDM (HCM) program offered by GIM is divided into six terms divided equally over two years. Apart from the academic training that is largely experiential in nature even in a classroom, the students also get lots of opportunities to see and experience real-life scenarios and gain valuable practical knowledge. Unlike most other institute where summer internship is the only opportunity for students to get practical learning, GIM has networked with large number of healthcare organizations and the students have an opportunity to visit these organizations and do live projects there.
This combination of theoretical