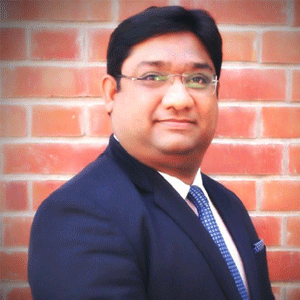 Prof. (Dr.) Nitesh Bansal
Registrar, Rishihood University
The great Indian Philosopher Swami Vivekananda once said that the rulers of society were never kings or generals, but Rishis or Saints and they are the true blessings for mankind. Inspired by the ideology of Swami Vivekananda, the Rishihood University has strengthened its foundation as a modern gurukul thriving to become a contemporary knowledge platform across the Education, Entrepreneurship, Creativity Healthcare & a Public Leadership domain. Aligning its contemporary curricula and novel teaching standards across the verticals of innovation, entrepreneurialism, design concern, and social impact, Rishihood University has been seamlessly engaged as a National University to assist its students in achieving the essence of monkhood at a pragmatic level.
Established in 2020, the School of Healthcare of Rishihood University has emerged as a premium knowledge hub for the education of healthcare management professionals by promoting an integrated study of basic education and health professions concepts. Enabling the students to explore the healthcare domain by significant knowledge and skills developed through didactic and clinical experiences, the School of Healthcare is adherent with the experiential learning practices to enter the rapidly changing global healthcare environment as a trailblazer.
Crafting Impeccable Healthcare Management Professionals
Proceeding exponentially since its inception to develop caring healthcare professionals who possess the knowledge and skills to deliver the most efficacious clinical and management services, Rishihood University has managed to put itself at the forefront of diagnostics by delivering apt education and training pertaining to clinical care, healthcare, and hospital management.
Pragmatically focused on experiential learning, which