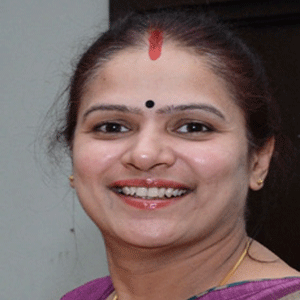 Dr. Jayanthi Ranjan
Dean, School of Business Studies
The Indian higher education realm has seen rapid changes over the last couple of years and even though the quality of education is increasing, the prevalent industry-academia gap still remains a major problem for educators, as well as, students across the country. Acknowledging this scenario, School of Business Studies, Sharda University was incepted with a unique vision of not only bridging the industry-academia gap but also to nurture inspired learners and by doing that, serve the society.
This unique philosophy has helped Sharda University to not only separate themselves from various other educational institutions in the country but it has also helped them to develop students who are capable of having a positive impact on the world. Sharda University has a sprawling campus spread across 63 acres and its state-of-art facilities help their students to experience wholesome education which is targeted at their holistic development. As a testament to the quality of their education, Sharda University now hosts 13,000+ students from 85+ countries, 29 states, and Union Territories, providing cultural diversity and global exposure to students. This wide array of students also promotes cross-cultural learning that will help them to be better prepared for their future endeavors.
Staying Ahead of the Curve
The Team met with Dean of School of Business Studies, Dr Jayanthi Ranjan and Dr Mridul Dharwal, Professor of Economics in the School of Business Studies.
They say-, "The basic pain area is the lack of financial support from the various regulatory authorities in the country. This has been holding back the Indian higher education realm as a whole for many years now. Apart from that, there are multiple regulatory bodies with different compliances that we have to adhere to and this has also been a limiting factor. When it comes to Sharda University, we were established in 2009 with the primary aim of serving the society.