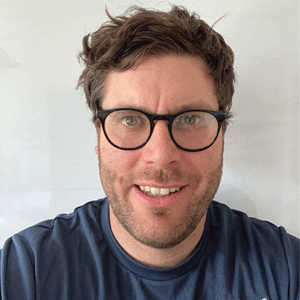 Fergus Guppy
Associate Professor - Sport & Exercise Science
Higher education has gone through multiple paradigm shifts over the years with innovations happening in the space on a regular basis. Most of the changes that have happened to higher education in the last couple of decades have prioritized on improving student-centricity and making them more employable.
Dating back its origins to 1821, Heriot-Watt University is a pioneering educational institution that is committed to enhancing the quality of inclusive global education through various initiatives and approaches.
Heriot-Watt University was established as the School of Arts of Edinburgh and it was originally named after George Heriot, a 16th-century philanthropist who left funds for the establishment of a school in Edinburgh, and James Watt, the Scottish engineer and inventor.
The institution expanded its academic offerings over the years and, in 1966, it was granted university status. As a frontrunner of innovation in the higher education space, Heriot-Watt University expanded its horizons even more in 1998 as it opened its first international campus in Dubai and later in 2012, the university established its second international campus in Malaysia which further expanded its global presence and reach of Heriot-Watt University.
Redefining boundaries of modern-day education
Across its three campuses in the UK, Dubai, and Malaysia, Heriot-Watt University offers a plethora of undergraduate and postgraduate programs as well as varied options for PhD studies for students. The University has also created a diverse portfolio of online programs making it more accessible for students from across the globe.
Heriot-Watt University promotes an inclusive curriculum that values diversity and provides equal opportunities for all students. The institute ensures that the curriculum reflects global perspectives, cultures, and experiences, fostering an inclusive learning environment.