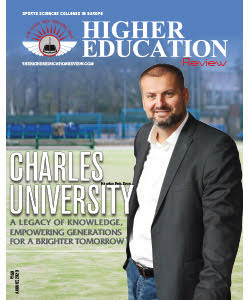 Top 10 Sports Sciences Colleges In Europe - 2023
Sports sciences colleges in Europe are help you develop team spirit

Sports science is the study of science applied to the sporting field. The focus of this subject is to help maximize the performance and endurance of athletes in preparation for competitions and events while reducing the risk of injury. The study of sports science is used to help identify the weaknesses and strengths so that any training program can be customized for everyone, be it athletes or the elderly, to everyone in between. Students who study sports science are known as sports scientists, and they make sure that athletes are up to date on their current training protocols, preparation, and testing.

The Benefits of Sport Science: Sports science is a discipline that studies how the healthy human body works during exercise, and how sport and physical activity promote health and performance from cellular to whole body perspectives. The focus of sport science is to help maximize performance and endurance in preparation for events and competitions while lessening the risk of injury. It's used to help identify strengths and weaknesses so that a training program can be individualized for everyone from athletes to the elderly, and everyone in-between.

Significance of Sports sciences colleges in Europe: Students who wish to pursue a career in the field of fitness can study sports science and have potential job titles such as fitness director or personal trainer. Many programs offer opportunities for students to apply what they learn in the classroom in a practical setting. In all, there are over 4000 Higher Education Institutions in Europe offering a wide range of courses at Bachelor, Masters and Doctorate level. With more and more of these organizations offering English as the language of education for at least some of their degree programs, universities in Europe are now of higher quality than ever before. Universities in Europe offer a friendly welcome to foreign students and to give a course of knowledge that meets their profession needs in today's global demand.

This issue of Higher Education Review talks about some of the professionally managed colleges in the country, which has been nurtured with best technical and professional infrastructure and assistance from efficient and skilled faculties ensuring delivery of quality higher education and research. This issue spotlights a list of 'Top 10 Sports Sciences Colleges in Europe – 2023', the list has been crafted by a team of Industry veterans, CEOs, VCs and the Higher Education Review editorial team.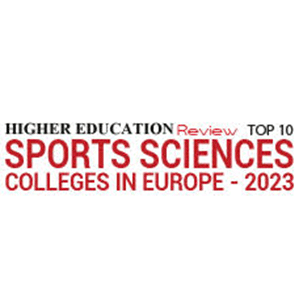 Nominate College/Institute
×
Nominate College/Institute
Our subscribers play a decisive role in finalization of our annual list of "Top 10 Sports Sciences Colleges In Europe - 2023" by nominating those which have served them with excellence and are praiseworthy. If you feel there is a College/Institute that deserves to be on our annual list, do write to us about them mentioning their value proposition.
Data not inserted