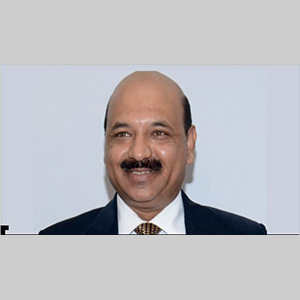 Late B. Vedhagiri
Founder Chairman
Late B. Vedhagiri, a PhD scholar, a Master degree holder in Economics, Management & Public Relations is also the Founder Chairman of BVG Educational Trust , Director of Indian Institute of Fashion Technology, conducting Skill Development Training Programs and the Chairman of IIFT College of Fashion. He was also a Rotarian past president of Rotary club and District Director of CSR.
Rajeswari Vedhagiri, Director
Rajeswari Vedhagiri, w/o late B. Vedhagiri, is a Master degree holder in Commerce (M.Com), Marketing Management (MMM) and a Fellow of Insurance Institute of India (FIII).
On 28 July 2010, an awe-inspiring stage was set in Bangalore for a record-breaking fashion extravaganza - Fashionite 2010. Prasad Bidapa, undoubtedly one of the most iconic fashion gurus of India, was busy on the back stage choreographing this mega show that featured 52 models and 542 ensembles. Using different fabrics like silk, cotton, satin and chiffon embellished with sequins and lace, there were styles for both men and women varying from formal party wear, trendy looks and soft flowing leisure garments in interesting shades of blue, green and coral. The themes varied from ecological to mythological, historical to contemporary. It was one of the biggest shows to be put together by a batch of graduating students. Now, Fashionite 2010 is in the Limca book of World Records for displaying most designs in a timeframe of 2 hr and 40 min.
Based in Bangalore, Indian Institute of Fashion Technology (IIFT) is known for such path breaking initiatives. Perhaps, that is the reason why IIFT is considered as one of best institutes in the country for aspiring fashion designers. "The core purpose of IIFT is to provide professional services associated with education and training in the field of Fashion Design and Designing Technology by adhering to international standards, which are reviewed continuously for improvement to accomplish consistent satisfaction. We instil