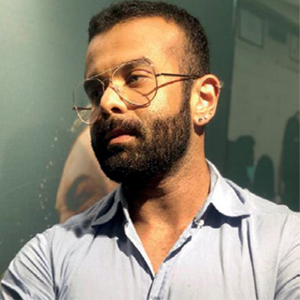 Arjun Garewal
Head of Marketing
Being trusted gym setup consultants in the late 1990's, Kaizzad Capadia and Devaki Khimji were providing gym setup consultancy services. Taking up turnkey projects for setting up gyms and providing the gym with qualified Human Resources, were parts of Kaizzad and Devaki's regular work. While contributing to the fitness industry with ingenious consultation, Kaizzad and Devaki realised that there is not enough qualified manpower with knowledge on fitness sciences. For this purpose, at first, Kaizzad would run training programs for a group of fitness instructors that duly worked in a gym. However, by the time the training program got over, a few instructors would drop out, which became unfeasible for Kaizzad to conduct training for just a few instructors. From there Devaki came up with the idea of K11 School of Fitness Sciences (K11 SFS) for providing a steady stream of human resources on a regular basis for the gyms that they set up.
Kaizzad along with his wife Kalyani Capadia, the CEO of K11 devoted their entire time and resources to the development of K11 SFS to make the fitness school a global leader in the fitness science domain. The MOU signed between REPS
With regards to the fitness scenario in India, there are 2 perspectives - The Fitness awareness amongst the general populace and the Fitness Industry ecosystem. The general populace is ever increasing its awareness of personal fitness. Everybody nowadays seems to be concerned about their health and well-being, which is a good thing. This can further be validated, by the countless products suddenly out in the market related to Health, Wellness, and Fitness. Every street now has a gym or a Fitness Centre; restaurants now are dedicating special sections for Health Foods on their menu.
On the other hand, in the second case, up until very recently, the Fitness Industry remained unregulated, with regards to education in Fitness Sciences.