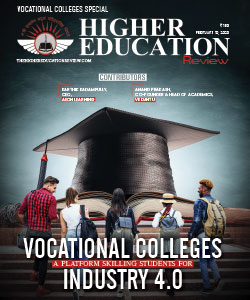 Top 10 Vocational Colleges - 2020
Getting students job-ready is one of the most important responsibilities of a higher education institute. With most of the western countries changing lanes towards practical job-oriented education, we Indians are still holding onto the traditional methods of education that gives more emphasis on theory. While some of the elite forward-looking institutes are adopting contemporary methods to make their graduates employable, the rest of the lot still treads far behind the modern-day standards. This has resulted in the majority of the students passing out of these institutes with little knowledge about the workings of the industry. With students falling short to meet the industry standards, the unemployment rate in the country is also increasing. Keeping the balance in this dire situation are vocation educational institutes. Aimed with the primary motive to train the students to make them industry-ready, vocational colleges are providing students with the needed skills required to get employed in their field of education. Equipped with the right curriculum that aligns perfectly with the industry requirements, students passing out of a vocational college will have a better practical understanding of the workings of the industry. This on-the-job expertise and allied skill sets make employers lean towards students from vocational colleges, thereby making them more employable than their traditional college counterparts.

In order to help the Indian students who are looking for a premier vocational education institution, we at Higher Education Review magazine are trying to simplify your confusion of selecting the best vocational colleges. Our expert panel of researchers has looked into the situation and has articulated a list under the name 'Top 10 Vocational Colleges - 2020' which is based on the institutes' qualities, expertise, ranks, facilities and much more. Reviewed and scrutinized by the intellectual individuals of this specific field, the educational institutes mentioned in this list deliver exceptional education along with outstanding infrastructure, top-notch mentoring facilities, and placement opportunities. We hope that this above-mentioned list will help interested students to choose the best vocational colleges.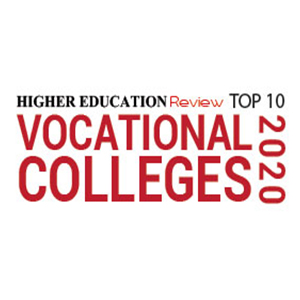 Nominate College/Institute
×
Nominate College/Institute
Our subscribers play a decisive role in finalization of our annual list of "Top 10 Vocational Colleges - 2020" by nominating those which have served them with excellence and are praiseworthy. If you feel there is a College/Institute that deserves to be on our annual list, do write to us about them mentioning their value proposition.
Data not inserted