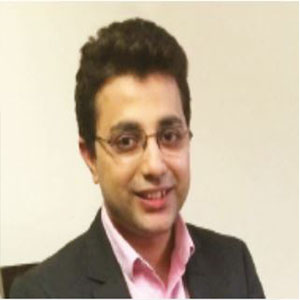 Chowdhry Md. Talib, Managing Partner
After completing Masters in Hospitality from Canada, Talib worked with several hotels and restaurants, gaining the experience of different sectors in Hospitality. It did not take much time for Talib to learn the international standards of Hospitality. Based on his international education, training and entrepreneur experience, KSE has developed an International Module for students to help them grow in all the key areas of the hospitality industry. He strongly believes in a quote by Benjamin Franklin, "Tell me and I forget, Teach me and I may remember, Involve me and I learn".
"KSE's effort to build a strong network with the reputed organisations in the hospitality sector in a short span of time is commendable"
People in the city of joy, Kolkata, cannot live without their favourite Bengali cuisines and festivals. A Bengali phrase, "Baro Mashe Tero Parbon," meaning '13 festivals in 12 months,' aptly reveals Kolkata's culture. Couple of years ago, Nat Geo People channel was in town to explore the local delicacies. One of the few restaurants featured in that episode was Tero Parbon, which was conceptualised by Krystal Group to provide a culturally significant Bengali experience to its diners. Indeed, since the opening of their oldest restaurant, Krystal Chopstick in 1994, the exciting journey of Krystal Group in the world of food and hospitality has given Kolkata some of its most happening entertainment venues and innovative culinary experience. Today, with four restaurants, a luxurious guesthouse property in